Iraq news: Saddam Hussein's notorious ginger deputy Izzat Douri 'killed fighting with Isis'
Izzat Ibrahim al-Douri, the feared former deputy of Saddam Hussein, believed to have allied to have joined the Islamic State (Isis) insurgency last year, has allegedly been killed in Hamrin, northern Iraq.
The governor of Salahuddin province Raed al-Jubouri told al-Arabiya that Douri, one of Iraq's most wanted men, was killed during clashes with government forces.
Al-Sumaria news channel published graphic pictures purported to show the corpse of the 72-year-old, who was also the leader of Jaysh Rijal al-Tariqa al-Naqshbandia (JRTN), a group which believed to have been "providing critical assistance to Islamic State (IS) operations in Iraq" according to a Stanford University report on Mapping Militant organisations.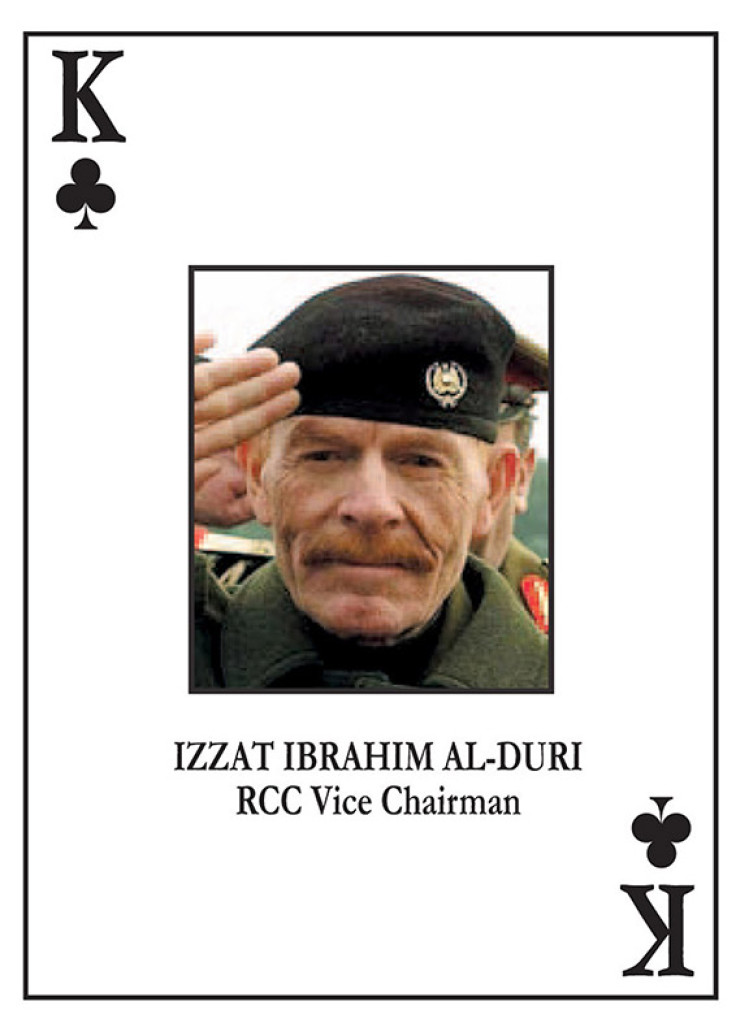 Izzat al-Douri was King of Clubs on the "deck of cards" released by US authorities in 2003
Reuters
The former right hand man to Saddam Hussein escaped capture from the US forces after the invasion that overthrew the Iraqi dictator and gave the majority Shiite Muslims a prominent role in the new government. He had great authority as vice-chair of the revolutionary command council and northern regional commander of Iraq.
Over the last few years, he encouraged anti-government Sunnis to challenge the Maliki government and force him out.
According to reports, Douri used chemical weapons on thousands of Kurds in the 1988 Halabja massacre. He was infamously named King of Clubs on the "deck of cards" released by US authorities in 2003.
The Stanford University report stated that Douri could have acted as commander of IS forces as their success in seizing Iraqi cities "was dependent on the military expertise and local connections brought by JRTN members".
In 2013, al-Douri addressed the Sunnis saying: "The people of Iraq and all its nationalist and Islamic forces support you until the realisation of your just demands for the fall of the Safavid-Persian alliance".
© Copyright IBTimes 2023. All rights reserved.