Iraqi PM Offers to Arm Fleeing Civilians in Mosul to Combat ISIL Militants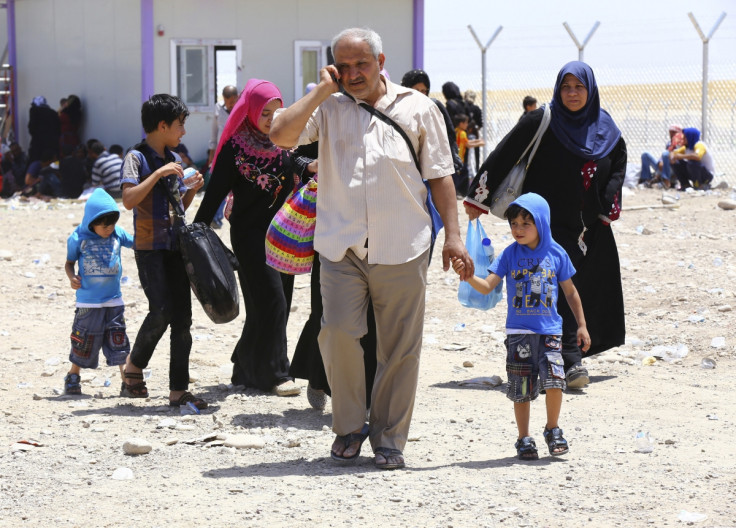 Iraqi Prime Minister Nouri al-Maliki has offered to arm tens of thousands of civilians fleeing the city of Mosul after it was seized by al-Qaida affiliated outfit Islamic State of Iraq and the Levant (ISIL).
The premier said the Shiite-led administration is willing to arm the civilians who are ready to fight the Sunni militants who took control of Iraq's second biggest city.
Iraqi troops and security personnel stationed in the city have also fled the region after they were overrun by 1,300-strong Islamist fighters. The insurgents, who are advancing in the Nineveh province after capturing capital Mosul, have also freed about 2,400 inmates from prisons.
"We will not allow Mosul to be under the banner of terrorism. We call on all international organisations to support Iraq and its stance in fighting terrorism. The entire world will suffer if terrorism spreads," said Maliki, adding that he would send weapons to civilians who would volunteer "to defend the homeland and defeat terrorism".
Mosul has a population of about two million people and is situated 321 km (200 miles) from capital Baghdad. A state of emergency has been declared in the city.
"We can't beat them. We can't. They are well trained in street fighting and we're not. We need a whole army to drive them out of Mosul," an Iraqi officer told Reuters.
The ISIL is an al-Qaida splinter group heavily active in Syrian civil war, and has been fighting for the establishment of a Sunni-led regime in western Iraq and Syria.
The US and the UN have expressed serious concerns over the increasing instability in Iraq.
The US State Department said in a statement: "ISIL continues to gain strength from the situation in Syria, from which it transfers recruits, sophisticated munitions, and resources to the fight in Iraq. It should be clear that ISIL is not only a threat to the stability of Iraq, but a threat to the entire region."
Jen Psaki, the department spokesperson, told a regular briefing that the situation remains "extremely serious".
A spokesperson for the UN Secretary General Ban Ki-moon has also said the chief is "gravely concerned" about the latest conflict.
© Copyright IBTimes 2023. All rights reserved.