Iraq sentences 40 to death over 2014 Camp Speicher massacre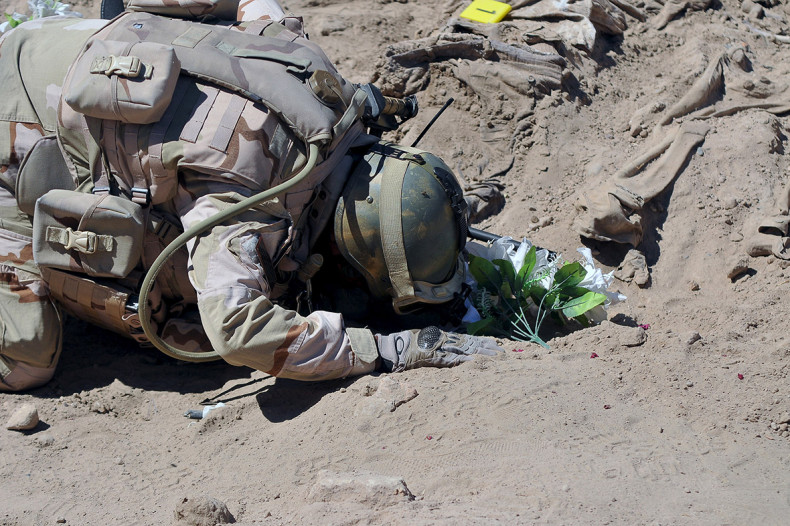 Iraq has sentenced 40 men to death for the 2014 massacre of military cadets in Tikrit by jihadist group Islamic State (Isis). At least 1,566 mostly Shia cadets are believed to have been killed in the massacre near former US Army base Camp Speicher.
The central criminal court in Baghdad found 40 of the 47 defendants accused of involvement in the massacre guilty, said Iraq's judiciary in a statement, reported AFP. The spokesman did not provide any details on the suspects' involvement in the massacre, information on the circumstances of their arrest, or how many were present at the trial.
The recruits were captured when IS (Daesh) seized Saddam Hussein's home town of Tikrit in June 2014. In the wake of the massacre, IS published propaganda videos showing recruits dressed in civilian clothing being forced to lie on the ground and sprayed with bullets by militants.
After the city was retaken by Iraqi government forces in April 2015, investigators uncovered mass graves containing the remains of the recruits, and arrested dozens of people alleged to have taken part in the massacre.
After 24 people were sentenced to death after being found guilty of involvement in the massacre in July, 2015, an Iraqi official said approximately 604 militants believed to have taken part in the massacre were said to be at large.
Those sentenced said they had been forced to confess under torture and denied even being in Tikrit at the time of the massacre. Human rights groups said their trial did not take place according to international standards.