Iraq: Remains of 164 Isis Camp Speicher victims found in Tikrit mass graves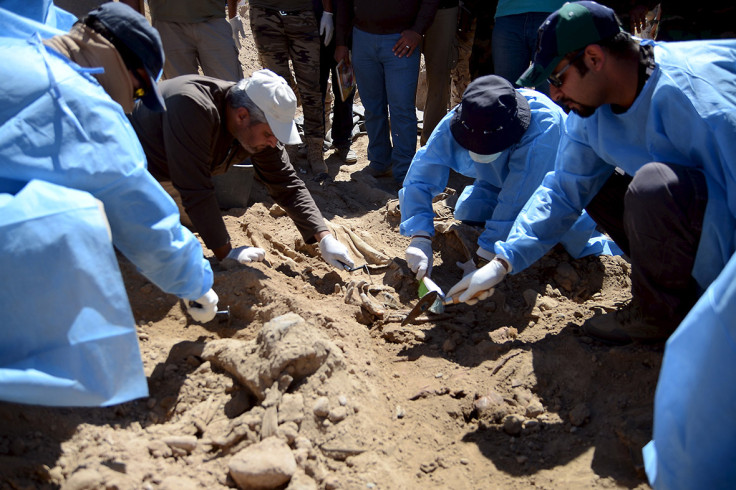 Iraqi government officials claim the remains of 164 people massacred by the Islamic State (Isis) have been found in Tikrit, north of Baghdad.
The remains were found in four mass graves, and are likely to belong to a group of fighters who went missing from Tikrit Air Academy, or Camp Speicher, a former US base outside the Sunni city.
Kamil Amin, a spokesperson for the Iraqi minister of Human Rights, claim the victims' identity was proven by documents and mobile phones found in the graves, and added that the bodies were probably buried in June 2014.
Officials believe that Isis is behind the massacre, after the group published photos and video recordings showing the execution of hundreds of military recruits, mostly from Shia groups. The victims were later known as members of the 'Speicher', which caused storms of anger and calls of revenge.
The ministry of Human Rights has also announced that 10 graves were found inside the presidential palaces of the former Iraqi President Saddam Hussein, and three discovered in the vicinity.
Amin suggested that more mass graves are likely to be found if the search operations continue.
The graves have been discovered after the Iraqi government retook control of Tikrit, following a brutal battle with the IS militants. It is thought that up to 1,700 bodies will be discovered during the exhumation.
© Copyright IBTimes 2023. All rights reserved.