A sickening new video portraying the 'wholesale slaughter' of young soldiers has been released by Islamic State (Isis) fanatics.
The shocking footage of the Tikrit massacre, featured on the Mail Online, demonstrates the extent of the terror group's depravity, as hundreds of military cadets are seen being shot by machine guns as they lie face down in shallow graves.
The executions are carried out on a mass scale, as the young men are seen falling from trucks and pleading for their lives, before facing an onslaught of bullets.
The killings continue into the night and the mountains of bodies are shifted in vast piles by an excavator. Others are shot individually and their bodies dumped into the Tigris River.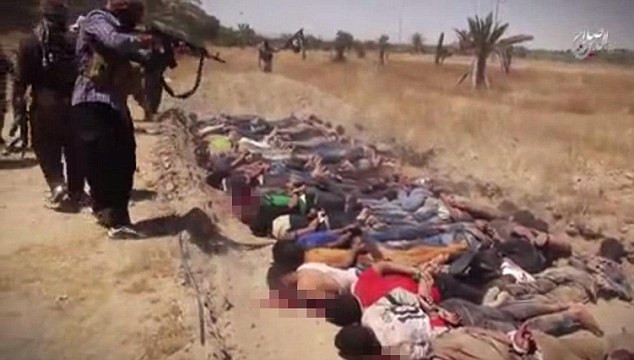 An unidentified IS leader in military uniform is seen in the video. Using a pejorative term that IS employs for Shiite Muslims, he states: "This is a message I address to the whole world and especially to the Rafidha dogs, I tell them we are coming."
The 22-minute footage was from the Speicher massacre, in Tikrit, Iraq, in June 2014 where up to 1,700 military cadets are thought to have been slaughtered.
The mass killing of the Shiite Muslims ranks as one of the worst atrocities in Iraq in the past decade.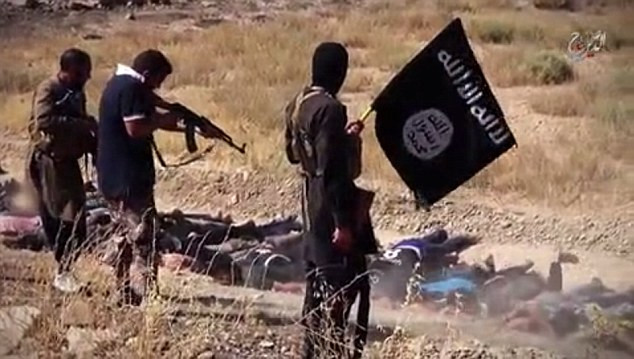 Around 600 bodies have been exhumed since government and allied fighters retook Tikrit from IS in April, but many of the victims were dumped into the Tigris river.
The video was released four days after a court in Baghdad sentenced 24 men to death by hanging over the Speicher massacre.
The convictions were based on confessions the defendants claimed were obtained under torture.
Since Tikrit was retaken, the quay where the victims were shot and pushed into the Tigris has been turned into a makeshift shrine by the relatives, many of whom may never be able to recover the bodies of their loved ones.