An Iraqi cellist has defied violence and destruction by performing at the site of a car bomb that killed at least 10 people and wounded 27 in Baghdad's exclusive Mansour district.
Karim Wasfi, who was the director for the Iraqi National Symphony Orchestra from 2007 to 2012 and is currently leading the Karim Wasfi Center for Music & Creativity, sat down and started playing a cello amid the rubble of a commercial centre. His impromptu performance was caught on videos and pictures that went viral on social media.
Many people gathered to watch him play, while soldiers and members of the public posed for photographs with him.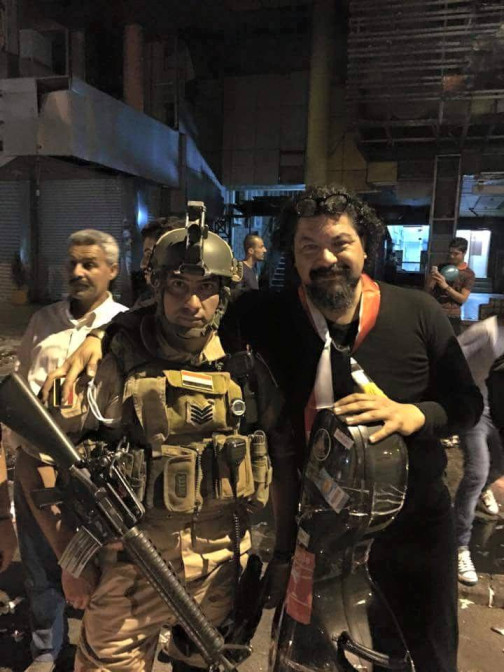 In an interview with the BBC, Wasfi said: "Obviously I cannot challenge the bombs with my cello, but I can at least prove that life is worth experiencing and living.
"When things are abnormal and so insane, we have an obligation to be dedicated to making life sustained. When things are abnormal we make things normal, we make things worth living for," he said.
Iraqi authorities lifted a night-time curfew in Baghdad in February, seeking to restore a sense of normality to the capital. But the frequent explosions are threatening the government's attempt.