Iraqi troops, with the help of US-led coalition forces, secured key buildings in East Mosul by driving out Islamic State (Isis) militants from the area. The coalition believes that IS (Daesh)'s days in Mosul "are coming to an end" soon.
The Iraqi Counter Terrorism Service on Friday (13 January) hoisted the Iraqi flag above the Nineveh governorate and counsel buildings at Mosul University, marking a major victory in the three-month old offensive to reclaim the Isis stronghold.
Pentagon Press Secretary Peter Cook said that the counter-Isis campaign is continuingto target senior militant leaders, including Isis chief Abu Bakr al-Baghdadi, who "should be worried about their safety at this moment in time". He added that Defense Secretary Ash Carter and Marine Corps Gen. Joe Dunford, who is the chairman of the Joint Chiefs of Staff, recently outlined measures to eliminate Isis leaders from the battlefield.
"We're going to continue to use that intelligence and use what we learn about their movements, about their activities to try and again intensify the pressure, including intensify the pressure on senior ISIL leaders, Cook said, using an acronym for the other name for the Islamist militants – Islamic State of Iraq and the Levant.
Congratulating the Iraqi Security Forces "on their continued progress in Eastern Mosul", the spokesman for Combined Joint Task Force - Operation Inherent Resolve, Air Force Col. John Dorrian, said: "Work still needs to be done, but ISIL's days in Mosul are quickly coming to an end."
Elissa Slotkin, the acting assistant secretary of defense for international security affairs, told reporters at a Pentagon news briefing on Friday that this victory although "symbolic", is a "significant operational victory" for the Iraqi troops.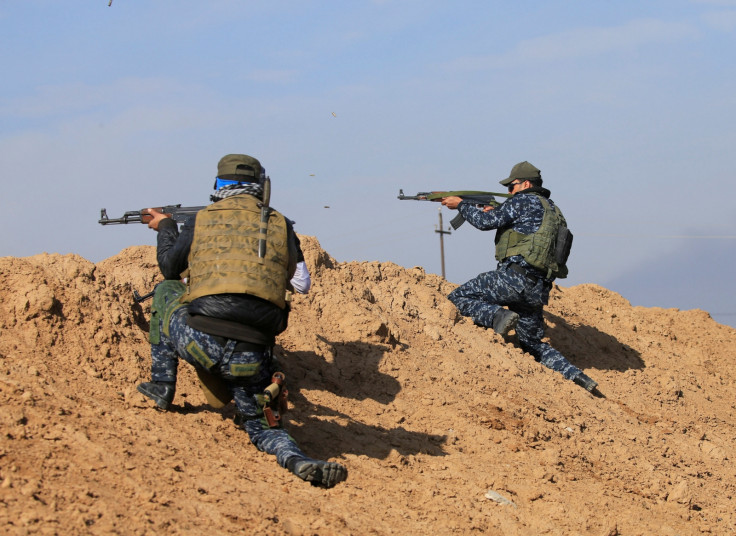 "[I'm] so thrilled to see that the success continues, and we got that momentum that's so required," Slotkin added, calling Isis a global threat.
"We have learned through many, many years that unless there is simultaneous pressure across multiple ends of their flank, they just have the ability to disappear and pop up somewhere else," Slotkin said, emphasising on working "by, with and through" local partners in order for a "success to stick".
Earlier in the week, the Pentagon had said that Iraqi and coalition forces have succeeded in regaining control over 70% to 80% of east Mosul, with the battle now focused on liberating west Mosul.