Yemen: Isis bomb hits Shi'ite mosque in Sana'a leaving 13 injured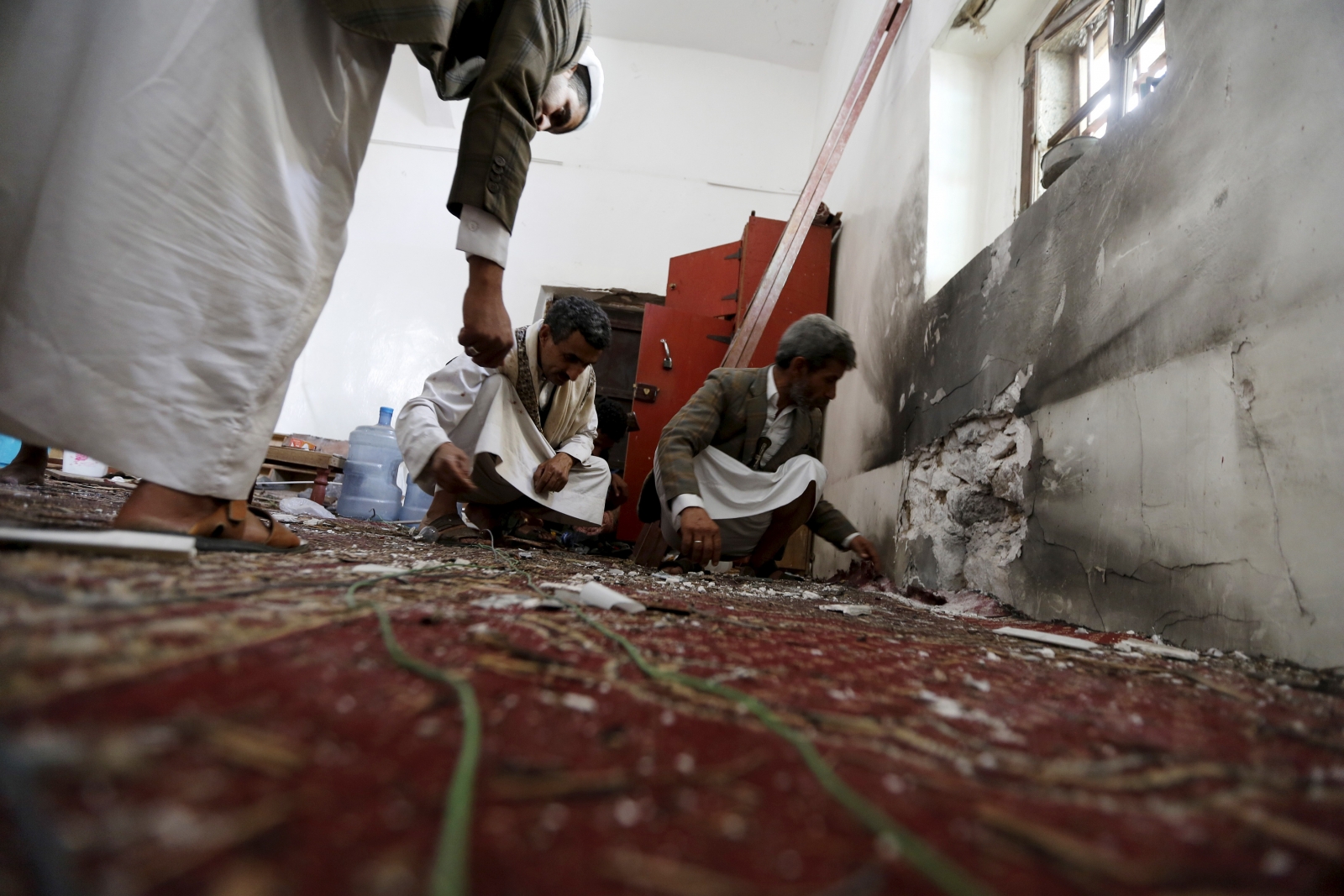 A bomb has exploded at Shi'ite mosque in Yemen's capital, Sana'a, wounding at least 13 people.
The blast reportedly targeted the al Sayyah Mosque, in Shuub district, where Muslims had gathered for the traditional Friday prayers.
The attack was claimed by Islamic State (Isis) on Twitter, Reuters reported.
"If there was an explosion it has already happened in Sana'a in the people's district in a Houthi mosque. The Islamic State claims responsibility," IS said.
It was not immediately clear if anyone was killed in the explosion, although some unconfirmed social media reports claimed dozens died.
Yemen political analyst Adam Baron said it was "too soon to tell" whether IS was actually behind the attack but he added it "wouldn't be shocking".
Yemen is not new to Islamic extremism, as some of its regions have long been a stronghold of al-Qaeda's powerful local branch, al-Qaeda in the Arabian Peninsula (AQAP).
The country is engulfed in civil war between the Iranian-backed Houthi militia, who are Shi'ite, and a Saudi-led coalition supporting forces loyal to exiled President Abd-Rabbu Mansour Hadi.
In April, AQAP took advantage of the conflict to launch a surprise assault on Mukalla, the capital of the central province of Hadramawt, overrunning the local prison and several strategic buildings.
IS, which rivals al-Qaeda for the jihadi world leadership has also tried to exploit the chaos. In November 2014, it announced the set up a local offshoot and has since claimed responsibility for two suicide bombings on Sana'a mosques that killed at least 137 people in March.
"They are taking advantage of Yemen instability for their own means," said Baron, a visiting fellow at the European Council on Foreign Relations, explaining IS was carrying out attacks in an attempt to expand its influence in the region and to "outshine AQAP".
Baron said that since it took hold in Yemen, there have been reports of AQAP fighters defecting to IS, although in small numbers.