Iraqi peshmerga fighters have arrived in south-eastern Turkey en route for the Syrian town of Kobani to try to help fellow Kurds break an Islamic State siege that has defied US-led air strikes.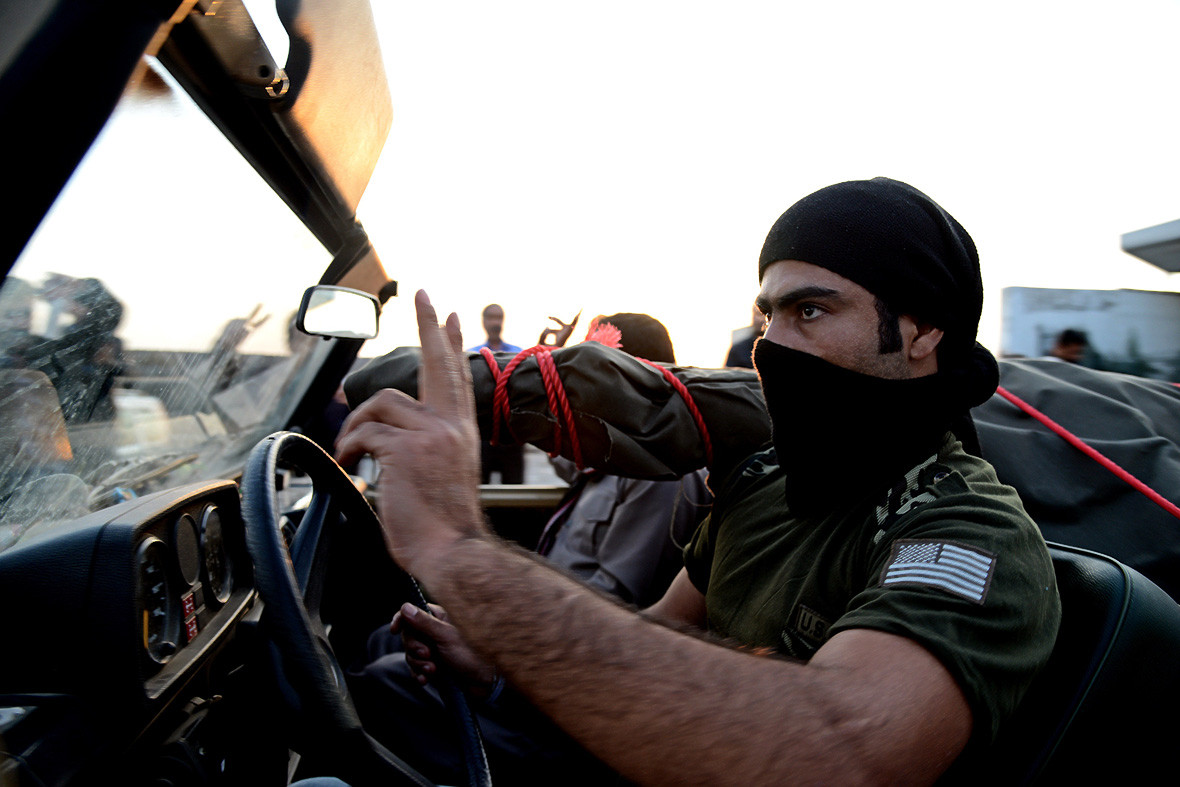 Scores of people waited by the side of the road in villages for the troops to pass. Thousands of people awaited them at the border.
The crowd sang and chanted traditional peshmerga songs and had to be pushed back by every vehicle that tried to make its way through the masses. Many people carried colourful Kurdish flags and portraits of the Iraqi Kurdish Regional President Massoud Barzani.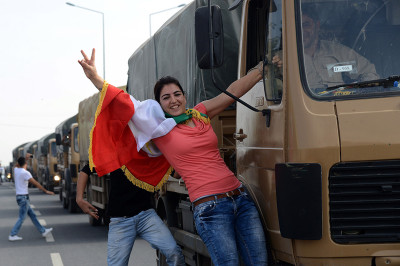 Kobani, on the border with Turkey, has been under assault from Islamic State militants for more than a month and its fate has become a test of the US-led coalition's ability to combat the Sunni insurgents.
Weeks of air strikes on Islamic State positions around Kobani and the deaths of hundreds of their fighters have failed to break the siege.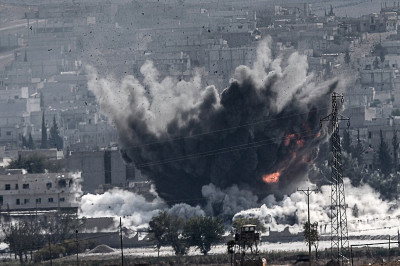 The Iraqi Kurdish region's parliament voted last week to deploy some peshmerga to Syria and, under pressure from Western allies, Turkey agreed to let peshmerga forces from Iraq traverse its territory to reach Kobani.
The United States and its allies in the coalition have made clear they do not plan to send troops to fight Islamic State in Syria or Iraq but they need partners on the ground to capitalise on their air strikes.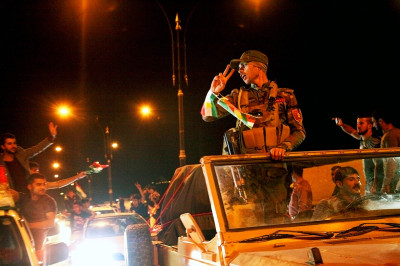 Turkish officials have rebuffed international criticism over their reluctance to do more to help Kobani's beleaguered Kurdish defenders, whom they accuse of being linked to the militant Kurdistan Workers' Party (PKK), which has fought a decades-long insurgency against the Turkish state.
Ankara fears Syria's Kurds will exploit the chaos by following their brethren in Iraq and seeking to carve out an independent state in northern Syria, emboldening Kurdish militants in Turkey and derailing a fragile peace process.