Iraqi Prime Minister Hayder al-Abadi on Thursday (31 August) declared victory over Isis in Tal Afar and the entire Nineveh province. However, fighting was ongoing in some parts of al-'Ayadiya, a town 11km northwest of Tal Afar.
"Tal Afar has been liberated. We say to the Isis fighters: wherever you are, we are coming for you, and you have no choice but to surrender or die," the prime minister said in a statement.
The victory in Tal Afar comes a month after the Iraqi forces liberated Mosul — a former Isis stronghold in the province — in July. Despite being driven out of Ninenveh province, Isis militants continue to control areas on both sides of the Syrian-Iraqi border. The Iraqi government has reportedly said those areas will be their next target.
The new targets primarily includes Hawija, a city located between Mosul and Baghdad, where Iraq's military dropped hundreds of thousands of leaflets on Thursday to warn the residents of the upcoming battle.
The leaflets reportedly urged the residents to stay away from militant headquarters. It also urged militants to drop weapons and surrender to avoid being killed, the Iraqi military said in a statement, cited by Reuters.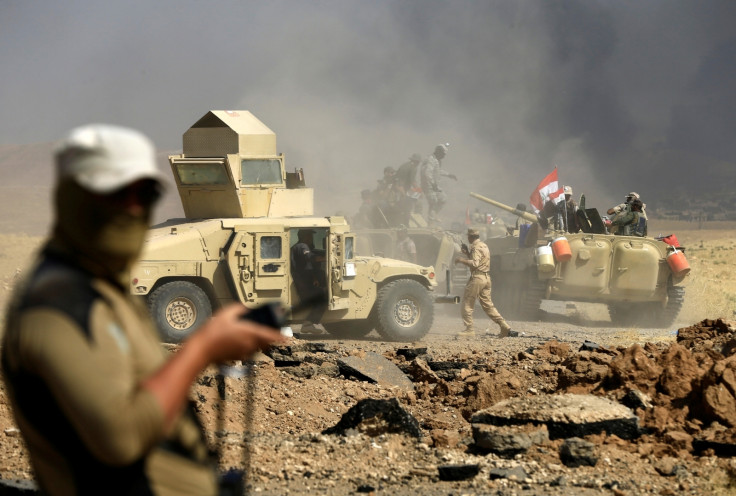 Regarding the ongoing fighting in al-'Ayadiya, military officers told Reuters that divisions from the Iraqi army and federal police, backed by units from Shia paramilitaries, took control of the town on Thursday following days of fierce fighting. They were waiting for the fight to end to declare victory over Nineveh and Tal Afar.
However, the remaining militants retreated into the town and were found to be hiding in houses and using tunnel networks to move through the town. The military was still working to clear the remaining militants from the town, the officers added.
"We have to make sure that no more terrorists remain hiding inside the town's houses," Army Lieutenant Colonel Salah Kareem told the news agency.
With regards to Thursday's offensive, the military officers said four soldiers were killed and 10 wounded in al-'Ayadiya during clashes in the night. Three soldiers were killed in the evening and seven wounded when a woman detonated a suicide vest, Kareem added.