Iraqi Prime Minister Haider al-Abadi on Thursday (22 June) said that the complete liberation of Mosul from Isis would be announced soon. "It's a matter of a few days and we will announce the total liberation of Mosul," the PM was reportedly quoted as saying by local news channel reporters.
Iraqi government forces liberated east Mosul in late January following months of intense fighting. The battle in the western part of the former Isis stronghold is underway since February and the forces are on the verge of retaking the city.
Latest media reports suggest that Iraqi soldiers are pushing into the Bab al-Beed neighbourhood in Mosul's old city to drive militants out of the last Isis stronghold in the country. The battle in the old city is being seen as the final major fight against the Islamist jihadists, who had taken over large parts of Iraq in 2014 to establish their caliphate.
At least 150,000 civilians are believed to be trapped in the densely populated old city as the final battle rages on. The UN has described the conditions in the city as desperate.
The retreating militants recently blew up the historic al-Nuri mosque in the old city from where their leader Abu Bakr al-Baghdadi had announced their caliphate three years ago.
Al-Abadi termed the act as an "official declaration of defeat".The US-led coalition forces who are assisting the Iraqi government in the anti-Isis battle also stated that the deliberate destruction of the mosque signalled Isis' imminent loss in Mosul.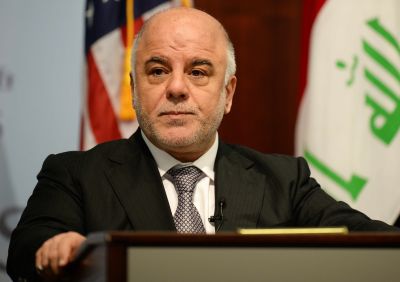 Meanwhile, a judge in the US state of Michigan on Thursday stayed the deportation of 100 Iraqi nationals who fear torture and death back home. The brutal Isis rule and subsequent anti-Isis campaigns had forced many people to flee the country and take shelter in other nations.
These 100 Iraqis, who were arrested in the state in the recent weeks in connection with multiple crimes, are religious minorities in the country and their lawyers have argued that if sent back to the embattled country, they could face torture and persecution.
"The court's action today was legally correct and may very well have saved numerous people from abuse and possible death," Lee Gelernt, a lawyer for the American Civil Liberties Union representing the Iraqis in Michigan, told Al-Jazeera news.