About 100,000 children are reported to be still trapped in "extremely dangerous conditions" in the areas controlled by Islamic State (Isis) militants in Mosul, Iraq, the United Nations Children's Fund (Unicef) said on Monday (5 June).
Some children are also being used as human shields, while some are forced to fight on behalf of the jihadists, the global body said.
"An estimated 100,000 girls and boys remain in extremely dangerous conditions in the old city and other areas of west Mosul," Peter Hawkins, the Unicef representative in Iraq, said in a statement.
At least 750,000 civilians have fled ever since the Iraqi army's operations to recapture Mosul began, according to the UN. The troops liberated eastern Mosul from Isis in January. They have been fighting to retake control of the western part of the city since 19 February.
Isis has been controlling swathes of Iraq and Syria, including Mosul since the summer of 2014.
The Iraqi army supported by US airstrikes and the Kurdistan regional government are involved in the Battle for Mosul – a joint military offensive that began in October last year. It was aimed at retaking control of entire Mosul, the second-largest city in Iraq.
"We are receiving alarming reports of civilians including several children being killed in west Mosul. Some were reportedly killed as they desperately tried to flee the fighting which is intensifying by the hour," Hawkins said.
At least 200,000 civilians are reported to be in danger as Iraqi forces make the final push to retake Mosul.
"Children's lives are on the line. Children are being killed, injured and used as human shields," Hawkins added.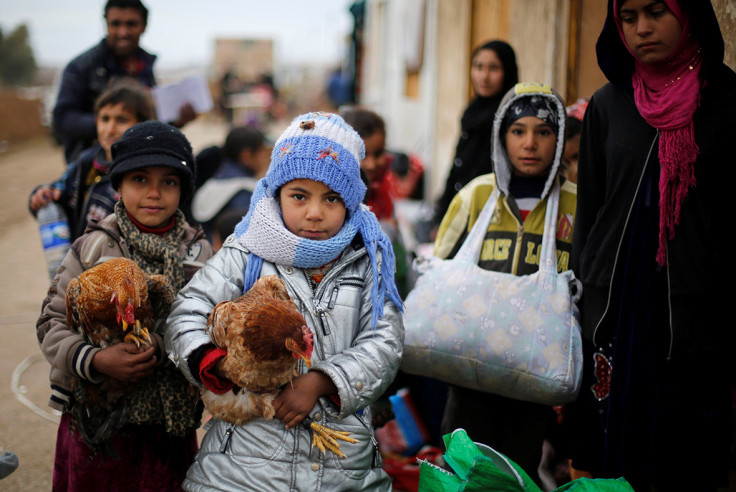 He called on the US-led coalition, the Iraqi government and others involved in the battle to spare hospitals and other civilian infrastructure in order to save the children and others still trapped in Isis-controlled areas.
It is estimated that Isis now hold around 35% of the west of the city after losing the entire east of Mosul. Only three neighbourhoods – Zanjili, al-Sihha and al-Shefa – around Mosul's Old City are under the control of the militants.