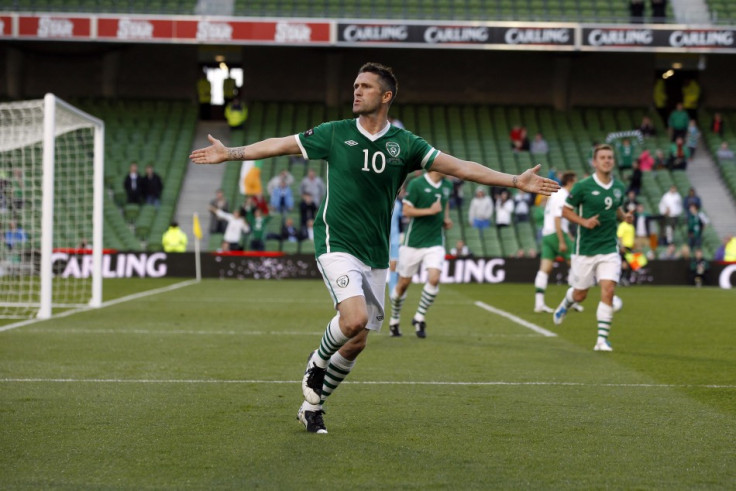 Republic of Ireland travel to Moscow this afternoon safe in the knowledge that they must avoid defeat if they are to keep their Euro 2012 dreams alive.
Russia is in pole position to win group B and claim the automatic space to take them to Euro 2012 but an Irish win will open the group up and relight Giovanni Trapattoni team's hopes of avoiding the playoffs. Republic of Ireland trail the Russians in group B by two points and a defeat in Moscow would all but spell the end of automatic qualification.
"It's a game we can't lose," Keane said, according to the Daily Mirror.
"We want to still be in the pack when the last two games come around, so it's vitally important that we are in among it. There are nine points to play for," he added.
"Every game, we go on to the pitch to win," the Italian manger he told reporters.
"If I only had what you call a defensive attitude, I wouldn't have achieved what I have achieved in 25 or 30 years as a coach. It's a simple philosophy: score more goals and concede fewer. That's my life," he added.
"Our team has proved to be very well organised and when you consider what we have done up until now, if we can play with the same organisation and the same spirit, it is possible to win here in Russia. We are very conscious that we are playing against a strong team, a team with very good individual players who play in England and Germany and with the best Russian teams," Trapattoni told reporters.
Robbie Keane is a doubt for the game in Moscow but is expected to play through the pain barrier. Ex-Manchester United defender John O'Shea will miss the game after suffering an injury in the draw with Slovakia.
Arsenal midfielder Andrei Arshavin will captain the Russian's with Tottenham striker Roman Pavlyuchenko set to lead the line.