Iris Grace: 5-Year-Old Art Genius Likened to Monet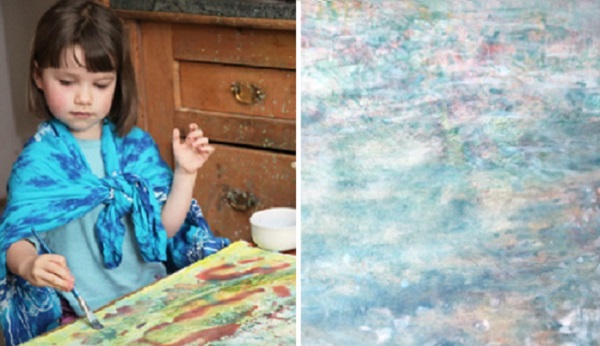 A five-year-old girl has created artwork that has been likened to Monet and sold to art collectors worldwide.
Iris Grace started painting as a form of therapy to help her overcome her autism after she was diagnosed with the condition in 2011.
Up to then, she was unable to speak or play with her parents and showed "obsessive behaviours", while not wanting to socialise with other children.
But when she started to paint, an unpredicted marvel appeared before her parents' eyes as she began to express herself through her art.
"Her autism has created a style of painting which I have never seen in a child of her age. She has an understanding of colours and how they interact with each other. She beams with excitement and joy when I get out the paints, it lifts her mood everytime," said Iris's mother Arabella Carter-Johnson.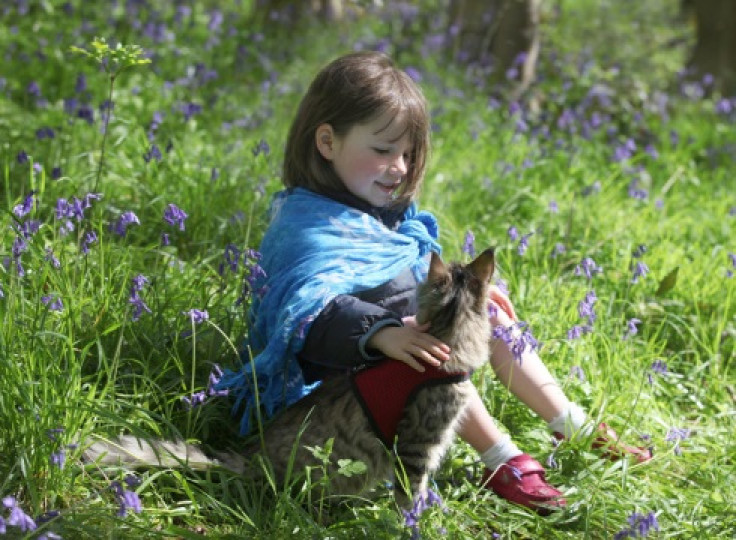 Iris and Thula
irisgracepainting.com
Iris has an impressive collection that has been sold in Europe, Asia and America to private collectors. Her frame prints can cost anything from £95 to £295. Her Facebook page has already received more than 85,000 likes, with her work catching the eye of Hollywood actor Ashton Kutcher.
"There have been a lot of references to Monet because of the Impressionistic style. We have had many artists, dealers and galleries contact us who are very complementary about her work, which is lovely," her mother said.
Iris's paintings are inspired by spending time outdoors at her Leicestershire home and with her cat Thula, which is shown in her work Raining Cats.
"She will watch water, trees, wind, leaves, flowers, birds, clouds... she is so interested in movement and how it changes things," Carter-Johnson said.
Iris's parents hope her artwork will inform people about autism, which affects 100,000 children in the UK each year.
"She has found a way of expressing herself that is so beautiful, so we wanted to share it and thereby raise awareness of her condition.
"We still have a long way to go with her social skills and speech, but we are having many more 'good days'."
Kutcher was keen to post her work on his own Facebook page.
The next auction for her painting, Thistledown, will take place on Sunday 5 October and will finish on Sunday 12 October at 9pm (UK time).
Bidders are requested to submit their bids by email and all bids are confidential.
© Copyright IBTimes 2023. All rights reserved.