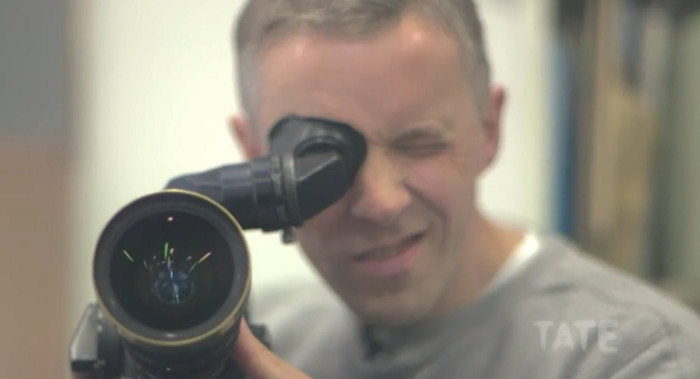 Irish-born film-maker Duncan Campbell is the winner of the 2014 Turner Prize.
Campbell, whose 54-minute film "It for Others" concerns the nature of objects, beat stiff competition from fellow finalists Ciara Phillips, James Richards and Tris Vonna-Michell to claim the £25,000 prize.
Bookies' favourite Campbell, now based in Glasgow, received his award from "12 Years a Slave" actor Chiwetel Ejiofor at the Tate in London.
"This money will make a huge difference," said Campbell. "Even being nominated for the prize has given me great heart."
The jury described Campbell's entry as "an ambitious and complex film which rewards repeated viewing", though Campbell told the BBC's arts editor Will Gompertz he'd be happy for people to watch it from the start to the end: "Ideally you might watch it twice."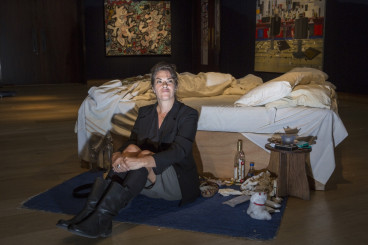 Asked if he'd follow in the footsteps of Steve McQueen, who having won the Turner moved on to directing films - notably "12 Years a Slave" - Campbell replied: "My experience so far is that there's a very particular way to make a film in that world and that's something I'd need to have a think about. I wouldn't rule it in or out."
This year's shortlist was uncontroversial by Turner standards. Vonna-Mitchell and Richards also entered films. The other finalist, Ciara Phillips, was selected for her screen-print project at The Showroom Gallery.
The only hint of outrage concerned the Richards film, which includes images of a man's nether regions being caressed by flowers. Sunday Times chief art critic Waldemar Januszczak called the entries "yawn-forcingly, heart-crushingly, buttock-clenchingly bad."
Digby Warde-Aldam of The Spectator went even further, demanding the prize was awarded to nobody because it was "the worst shortlist in the award's history."
The Turner Prize has long been associated with controversy, from Tracey Emin's unmade bed, through Martin Creed's winning entry in 2001 and Damien Hirst's pickled cows in 1992.
In recent years there have been several anti-Turner movements including the Turnip Prize, the Anti-Turner Prize and the Stuckist movement. This year the Stuckists decided not to bother demonstrating at the Tate "due to the fact that the Prize has sunk to a predictable and pathetic level of elitist repetition that is not worth bothering about."