Tracey Emin's My Bed Sells for £2.5m at Auction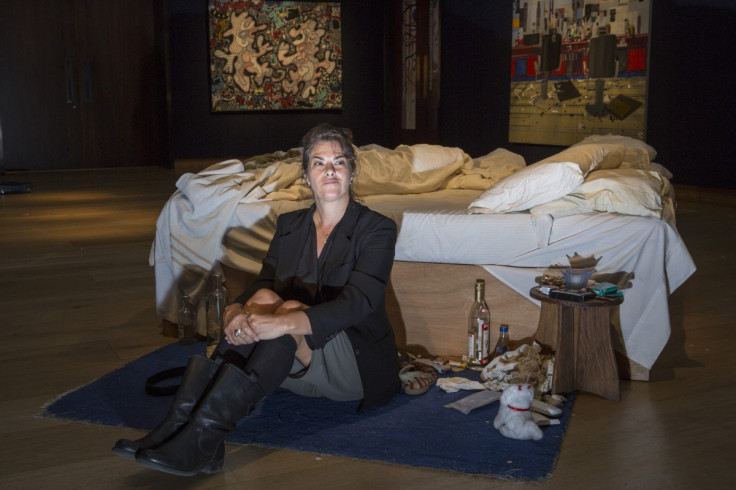 Tracey Emin's installation My Bed, one of the most famous pieces of British artwork in the modern era, has sold at auction for £2.5m.
The controversial piece, which divided both critics and public opinion after it was nominated for the Turner Prize in 1999, sold for just over double the estimated price at Christie's in London.
Emin was present at the auction to see her unmade bed surrounded by empty vodka bottles, used condoms, blood-stained pants and cigarette butts sell for a record amount for her work.
The piece was eventually bought by Jay Jopling, art dealer and founder of the White Cube gallery, reported the Guardian.
My Bed was first sold by Emin to art gallery owner Charles Saatchi for a reported £150,000 in 2000. The Margate-born artist originally said she refused to sell the installation to Saatchi because of his Conservative political views.
Prior to the auction, Emin described the sale of her work as "the end of an era".
"Saatchi's had this Nineties thing in his house like a time capsule. Now it's historical," she added.
Explaining the meaning behind the piece, Emin said the bed was left in the same state it was after she spent several days in it following the end of a relationship and offered a "uncompromising self-portrait though objects". She said she hoped My Bed had "changed people's perceptions of art".
Despite the controversy and losing out on the Turner Prize to Steve McQueen, who went on to direct Oscar-winning film 12 years a Slave, My Bed drew record numbers of visitors to the Tate when it was displayed. It made Emin the leading light of a generation of young British artists (YBA's), and become one of the most well-known and successful British artists of the 21<sup>st Century.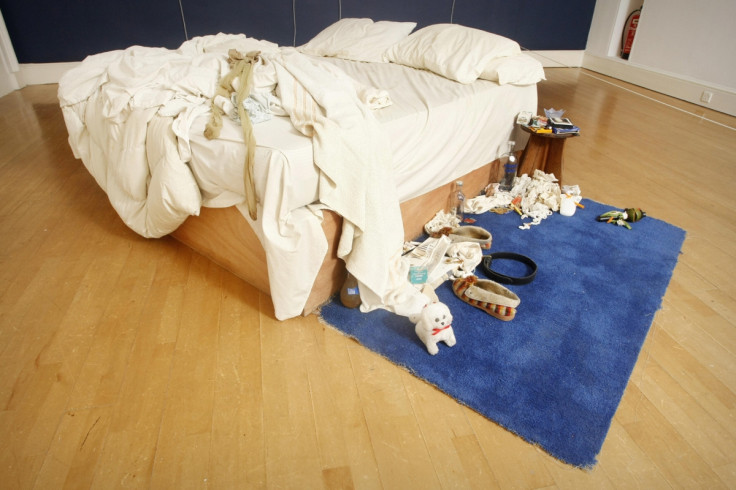 © Copyright IBTimes 2023. All rights reserved.