As news breaks on Thursday (21 August) that India's most famous 'prisoner of conscience' has walked free after almost 14 years in jail, India's suicide laws are under the spotlight once again.
Irom Sharmila, 42, was arrested In November 2000, three days into a hunger strike in protest against an Indian law that suspends many human rights protections in areas of conflict.
She was arrested on charges of attempting suicide - which is a crime in India - and prison officials force-fed her through a tube in her nose.
Since her arrest 14 years ago, Sharmila has not consumed a single morsel of food voluntarily.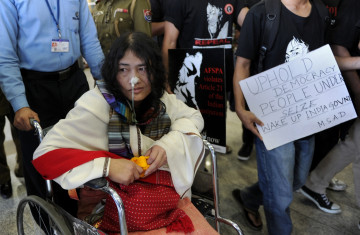 She was released from jail after a court order threw out the charges against her. But she has vowed to continue the fast that led to her imprisonment "until her demands are met", her brother has said.
The law Sharmila is protesting prohibits soldiers from being prosecuted for alleged human rights violations. According to official documents, the state government in Kashmir has attempted to try soldiers for war crimes in 50 cases in the last two decades but the federal government has vetoed every one.
Speaking to local media from Manipur in northeastern India, Singhjit Irom said of his sister: "She is emotional, but her willpower is still strong. She says she will continue to fight."
A failed suicide attempt will land you in jail in India
Suicide legislation in India dictates that attempting to commit suicide is an offence punishable under Section 309 of the Indian Penal Code (IPC), which reads: "Whoever attempts to commit suicide and does any act towards the commission of such offence, shall be punished with simple imprisonment for a term which may extend to one year or with fine, or with both."
The irony of the crime of suicide is that a person is punished if they are unsuccessful and dies if they succeed. But the harsh legislation may soon change as the Indian government has started making moves to repeal the legislation known as Section 309.
Minister of state for home affairs Kiren Rjiju told Lok Sabha, a house of the Parliament of India, that discussions to remove Section 309 are underway following a recommendation from the Law Commission.
The Law Commission, in its 210<sup>th report on "Humanisation and Decriminalisation of Attempt to Suicide", wants Section 309 revoked because the "provision is inhuman, irrespective of whether it is constitutional or unconstitutional".
Repealing the anachronistic law would relieve the distress of people who are suffering from mental health illnesses, the report says.
The Commission also argues that attempting suicide is a "manifestation of a diseased condition of mind" that calls for treatment and care rather than punishment.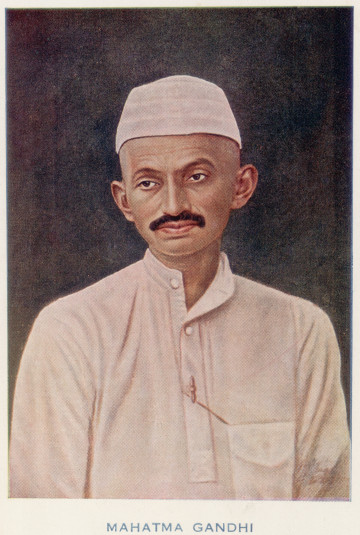 The law has been widely criticised in recent years, with those in opposition claiming it added the burden of legal punishment to a person who has already suffered agony and ignominy in his or her failure to commit suicide.
A tradition of hunger strikes
Hunger striker Sharmila "has never resisted being fed by the nasal tube and has never said she wants to die", says Pradip Phanjoubam, a local journalist. She has vowed not to visit her home village until the law is repealed, so is now living in a hut erected outside the hospital where she was watched by police guards.
In India, hunger strikes are part of a respected protest tradition made famous by independence leader Mohandas K. Gandhi, who coined the term "Satyagraha," or non-violent resistance, and fasted repeatedly against British rule.
Since then the "fast unto death" — which almost never ends in the protester's death — has become an established route to getting any point of view heard in the chaotic din of Indian politics.
Suicide was illegal in England 50 years ago
India is not the only country where suicide is a criminal offence. In Singapore, a person who attempts to commit suicide can be imprisoned for up to one year.
"Self-murder" was only outlawed in England and Wales in 1961, and was one of the last European countries to decriminalise suicide. In the US, some states still consider suicide an unwritten "common law crime" and during the 1980s, 20 of the 50 states had laws against suicide or suicide attempts.