Iron ore prices jump 19% and Brent touches $40 a barrel amid China growth plans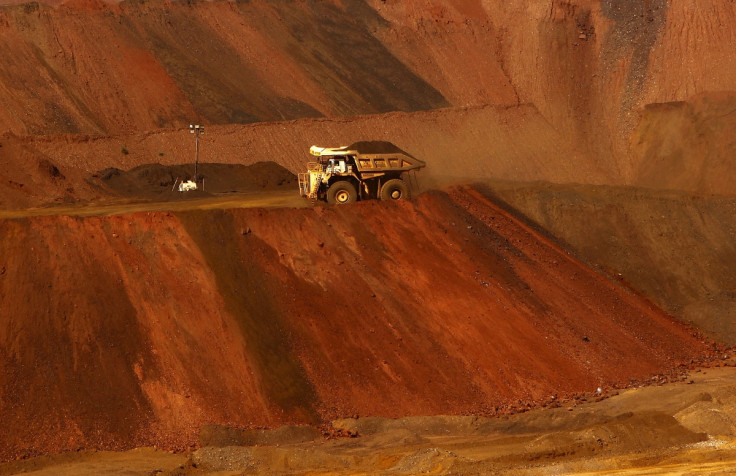 China's plans to boost its economy have helped the prices of commodities such as iron ore and crude oil to increase. On 7 March, iron ore prices rose 19%, marking its biggest single day gain since 2009, while Brent crude prices, which has been on the decline for the last 18 months, touched $40 (£28.07, €36.31) a barrel.
This follows Lou Jiwei, the finance minister of China, saying that Beijing was capable of managing the increasing load of debt. He explained that China would prevent a slide in growth as it increased deficit spending.
"We are increasing the debt-to-GDP ratio to support achieving a medium- to high-speed rate of economic growth. Why do we do that? Because we don't want to see a decrease in economic growth and because we want to give strong support to structural reform," Jiwei said.
The world's second largest economy saw a slump in manufacturing activity for the last two years. Beijing is now expected to turn the economy around with an increase in its deficit spending. This has also helped in the price rise of other base metals and food to recover from their lows.
The US is the world's largest producer of iron ore, the raw material for making steel, followed by Australia, Brazil and Canada. China on the other hand is the world's largest consumer of the raw material.
Investment bank Goldman Sachs was, however, not too optimistic of this rally in iron ore prices. The bearish bank argued that not much had changed and that the price rise would not sustain in the absence of a significant improvement in steel demand from China.
"We expect the current rally to be short-lived in the absence of a material increase in Chinese steel demand, and steel raw materials will once again drive steel prices rather than the other way around", the bank said.
A few analysts at Goldman Sachs predicted a decline in China's steel production in 2016. They said that there was no hard data to support the rise in China's steel market. "We are yet to find evidence of higher-than-expected steel demand – whether in the order books of individual steel producers or in the official data for new orders. Based on the information currently available, the seasonal increase in demand appears only marginally stronger than last year", they said.
© Copyright IBTimes 2023. All rights reserved.