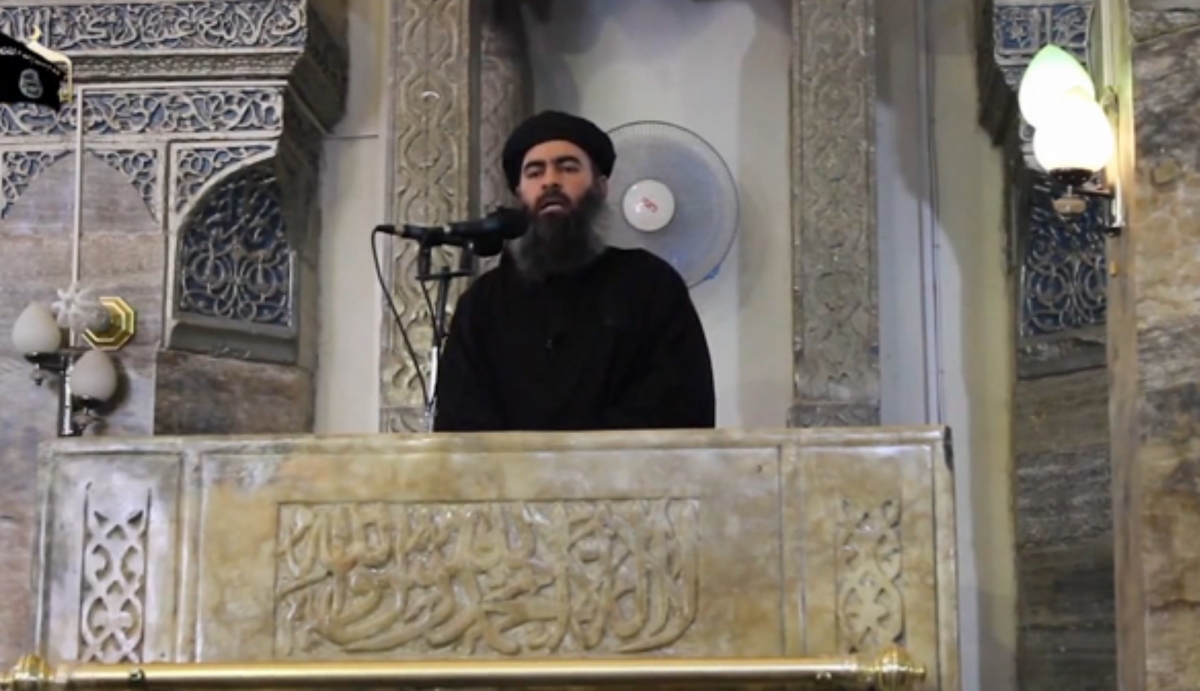 Islamic State (Isis) leader Abu Bakr al-Baghdadi has a serious spinal injury that means he will never again be able to lead the terrorist group again.
Two doctors from Mosul travelled to Baghdadi's northern Iraqi hideout to treat the self-declared caliph after a US air strike over two months ago, The Guardian reported on 1 May.
It quoted three sources close to IS – which has been in control of huge swathes of Iraq and Syria since June 2014 – as saying Baghdadi's injuries are so bad that he will be unable to lead the terrorist group again.
Baghdadi has been an elusive figure since a video emerged of him giving a sermon in a Mosul mosque in which he anointed himself caliph – or leader – of the new Islamic State. The only other image avaliable of him is from 2010, when he was arrested but later released by the US in 2004.
It was reported in April that he had been killed in a US air strike somewhere in northern Iraq, but it later emerged that he had only been injured in the attack. The Pentagon admitted t had carried out the strike but had been unaware Baghdadi was there.
Since the attack, IS is reportedly being led by Abu Alaa al-Afri, a physics professor who it is expected will lead the terrorist group if Baghdadi is permanently out of the picture.
IS has faced a three-prong onslaught in Iraq over the past few months, with the Iraqi army and Iranian-backed militias pushing the group out of the southern city of Tikrit, the Kurdish militia –known as the peshmerga – attacking from the east and US-led coalition air strikes.