A US-backed alliance of Kurdish and Arab fighters fighting to oust Islamic State (Isis) have taken "almost complete control" of the Syrian city of Manbij, the Syrian Observatory for Human Rights said on 5 August.
Manbij is seen as a strategically important Syrian city as it is situated at an intersection of roads just south of the Turkish border. The city had been under control of IS (Daesh) terrorists for more than two years. Although some members of the terror group are still present in the centre of the city, US-backed forces appear to have taken control of most of the area.
The Syria Democratic Forces (SDF) includes the Kurdish YPG militia and Arab fighters. They launched their campaign against IS two months ago with support from US special forces, aiming to drive IS out of the last stretch along the Syrian-Turkish frontier.
An official spokesperson for the SDF-allied Manbij military council, Sharfan Darwish, told Reuters that battles between IS and the SDF were continuing but that roughly 90% of the city had been cleared of IS terrorists.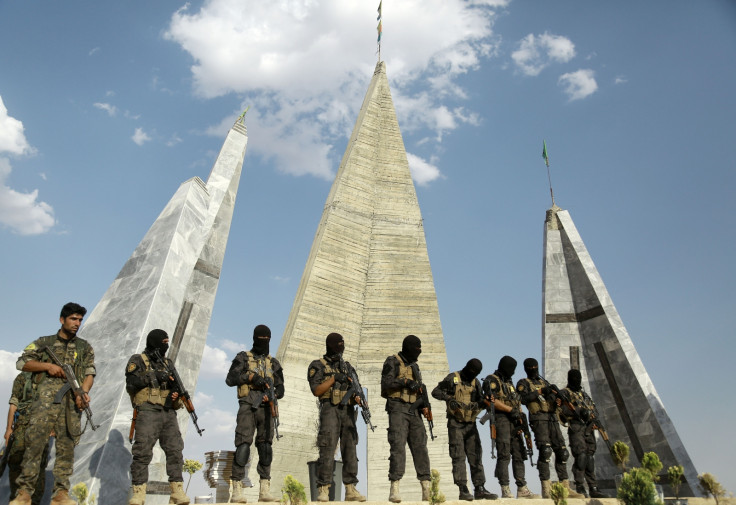 According to the BBC, dozens of civilians, including 11 children, were killed in July during US-led airstrikes as they fled a village near Manbij. The UN High Commissioner for Human Rights warned at the time that roughly 70,000 civilians were trapped in the deteriorating situation in the city.
The roads in Manbij connect the IS-stronghold of Raqqa to the Turkish border, as well as other areas that they have control over in the Aleppo province. The route has become crucial for the terrorist group's ability to move fighters, weapons and supplies in and out of Syria, which makes their defeat in Manbij a major setback for them.