Morocco police is investigating the death of a teenage gang rape victim who died of third-degree burns after setting herself on fire. A human rights group said the girl took the extreme step last week after the rapists allegedly threatened her that they would make the images of the crime public if she did not withdraw her complaint.
The eight men accused of the rape had been arrested following a complaint by the victim's parents, but were granted a provisional release soon after. However, following the girl's death, six of them have been detained again on Thursday (4 August).
Omar Arbib, Marrakesh head of the Moroccan Association of Human Rights (AMDH), said to AFP that it was unclear why the two accused were not arrested with the other six. According to him, the eight men had abducted the girl in 2015 from her home town in Ben Guerir north of Marrakesh in the northern African country, and then took turns to rape her. The girl was 16 when she became a victim of the gang rape. Her post-mortem examination revealed that she was pregnant, he added.

Arbib said that the accused, soon after their release, threatened the victim that they would "publish pictures of the rape which they had taken with their mobile phones unless she drops the complaint against them".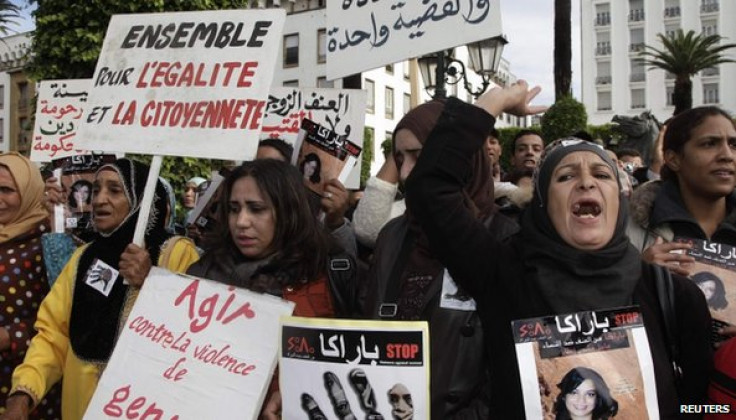 Sex attack cases are reportedly common in the country, which has a confluence of Arabian, African and European culture, and according to Moroccan NGOs, 80% of sexual attack victims are children or teenagers – mostly between five and 14. In most cases, family members turn out to be the culprits, AFP reported.
After a 16-year-old rape victim, Amina Filali, killed herself in March 2012 for being forced to marry her rapist, the Moroccan rape law that excuses rapists of punishment if they marry their victims faced heavy criticism. The law made headlines following which, the government finally scrapped it in January 2014.