Cyber Caliphate Army, a group of hackers affiliated to Islamic State (Isis) were fooled into thinking that they had successfully brought down Google. The CAA had promised to launch a cyberattack against Google, but mistakenly targeted Google's namesake tech firm – a relatively small Indian SEO company.
Update: Soon after this article was published, IBTimes UK received a mail for n3far1ous that read:
Hello, I am writing in regards to your article
I just wanted you to know that I am not a group, I am just an indiviual hacker who supports anonymous.. [sic] Thanks..
n3far1ous
The self-styled CCA disclosed its plans on the encrypted messaging app Telegram and posted a message that read: "We promise to hack Google. Keep the promise inshahallah [God willing], expect us today," the Voactive reported.
However, the tech titan's website was unaffected, while the Indian firm's website called addgoogleonline.com was breached. The website on 1 March displayed a "Hacked by: CCA" message, with an IS (Daesh) song in French playing in the background.
The website, addgoogleonline is registered by an Indian tech firm Always Say, which offers search engine optimisation (SEO) services to local clients and is in no way connected to the Silicon Valley-based Google.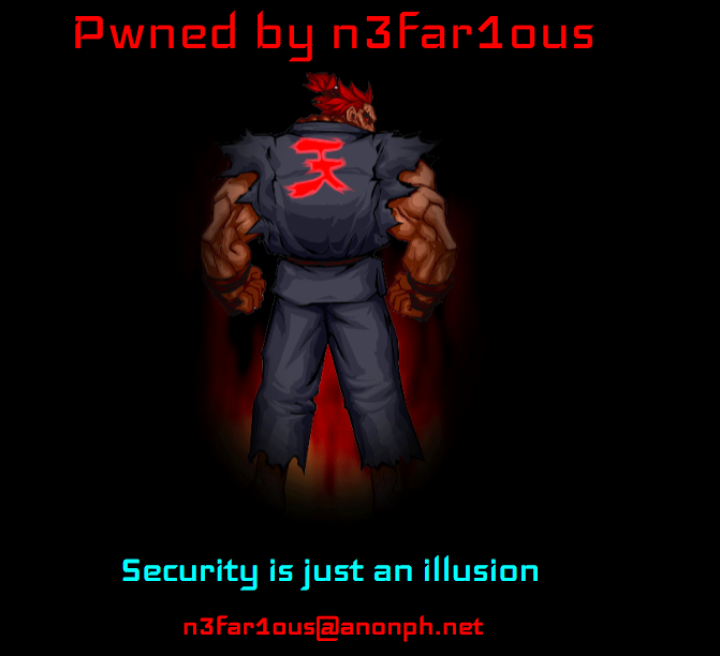 The CCA's "defacement of the website" was short-lived, when yet another hacker called n3far1ous wiped out the IS message and replaced it with an "Eat this, Isis" message, and a rock tune playing in the background. When users clicked on the message, they were directed to another website, which said: "Pwned by n3far1ous. Security is just an illusion".
According to reports, the CCA allegedly hacked into 35 British websites, which appear to be a random mix of relatively small British businesses. The websites hacked into include a Japanese dance instructor's website, a company selling furniture and laminate flooring and a salon. IS hackers allegedly said that the attacks were "A message to David Cameron", which served as revenge for the killing of British jihadist Junaid Hussain, who was killed in an air strike in 2015.
The attacks follow IS's threat to Facebook CEO Mark Zuckerberg and Twitter CEO Jack Dorsey, wherein the militant group claimed that it would shut down both social media websites, in retaliation to the closure of multiple extremist group-related accounts.
Facebook and Twitter are among the few tech giants who have been invited by the Obama administration to collaborate on fighting online extremist activities and are probably likely to step up security both internally and for the US government given the recent increase in IS-related online attacks.
Note from the editor: This article has been suitably updated, incorporating excerpts from an email sent by a person claiming to be n3far1ous, who says he works independently and is not part of any group.