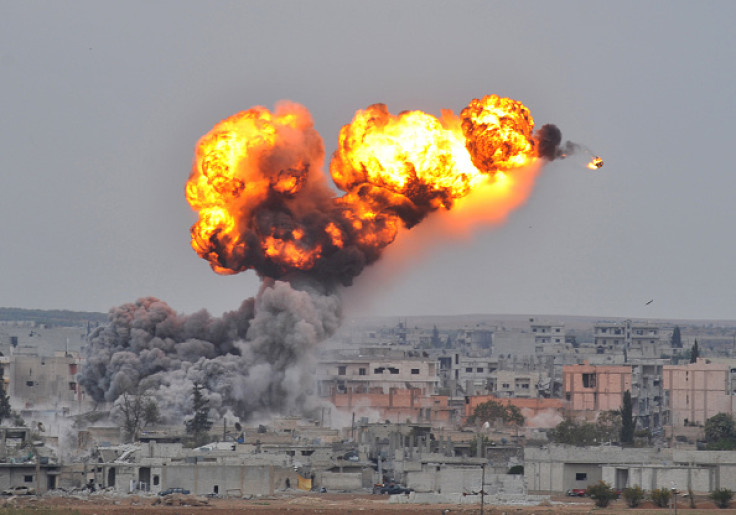 Islamic State has bolstered its war chest by as much as £23m by selling looted antiquities to Western collectors, a senior police official has said.
IS militants have ransacked up to 1,000 historical sites in Syria alone during the war.
The Islamic extremists are reportedly raiding cities such as Turkey and Greece, which fall within the caliphate's extended borders, and are using the same routes used for oil and arms smuggling to make direct transactions with Western dealers.
"Isis are now using their own networks to come into contact with the final buyers," Willy Bruggeman, a former deputy director of Europol, now president of the Belgian federal police council, told the Times.
"When I was working on these cases at Europol, you could see many levels of transactions in this area – now they want to have a one-to-one relationship with the collectors."
Amr al-Azm, a Syrian professor of archaeology at Shawnee University in Ohio, claimed the extremists are hiring contractors with bulldozers to tear large sacred sites apart then benefiting from a 12.5% tax on sales of antiquities to private smugglers. The artefacts are said to include frescoes and masonry wrenched from the walls of ancient churches.
The smuggling networks are so entrenched that less one per cent of artefacts stolen from churches in ancient towns in Iraq and Syria have been recovered. Two sets of antiquities believed to have been robbed from sites, however, have been uncovered in the United States and Germany.
Money is also not the insurgents' main motive in ransacking the archaeological sites.
Bruggeman added: "You also see a kind of cultural cleansing that undermines the morale of the communities they invade."