The Islamic State (Isis) terror group has claimed responsibility for a fatal mass shooting occurred in Las Vegas, Nevada. But US officials dismissed any terrorism link with anti-terrorism experts calling the claim "desperate".
At least 50 people were killed and hundreds more injured when a man, identified as 64-year-old Stephen C Paddock, opened fire on a crowd of 22,000 people during the Route 91 Harvest country music festival on Sunday 1 October.
The suspect opened fire from a room in the Mandalay Bay hotel, across the street from the site of the festival, before he was located on the 32nd floor by police. They found him dead from a self-inflicted gunshot.
Police said they are not treating the mass shooting as terrorist incident and Paddocks' motive is currently not known.
"We have no idea what his belief system was. Right now, we believe he was the sole aggressor and the scene is static," Clark County Sheriff Joseph Lombardo told reporters.
However, Isis said through its Amaq news agency that Paddock was an "Isis soldier".
"The Las Vegas attacker is a soldier of the Islamic State in response to calls to target coalition countries," it said.
Isis also claimed the gunman had "converted to Islam several months ago". It did not provide further details or any evidence for its outlandish claim. Isis, which is losing its territories in Syria and Iraq, often claims responsibility for attacks in Western countries, even if it has no connection to them.
Anti-terrorism experts argue such claims are not reliable and could be just a propaganda tool. Rita Katz, Director of SITE Intelligence Group, which monitors terrorist activities, said on Twitter: "#ISIS' Amaq claims #LasVegas shooting. Surprising as it sounds, statement issued on legit primary source.
"Given what is known of attacker Stephen Paddock, #ISIS needs evidence. Otherwise, might make ISIS appear (more) desperate for claims.
"Interestingly, Amaq released 2 statements: one claiming attacker as an #ISIS soldier, [and] 2nd that he 'converted to Islam' months ago."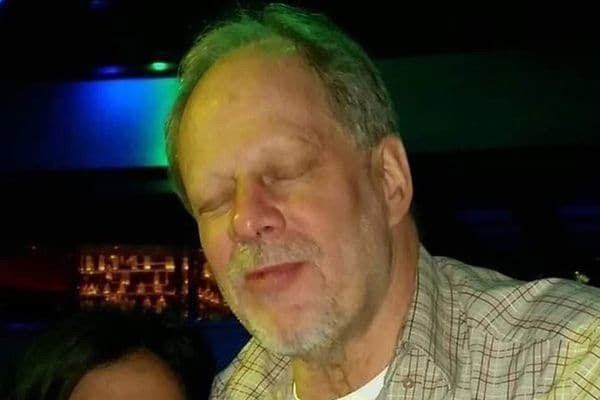 UK-based anti-terrorism expert David Otto told IBTimes UK: "There are many lone wolf extremists outside the Islamist version with the will to carry out this type of attacks.
"When the only suspect is no longer alive, it requires an extensive background investigation to determine what really pushed them to use a terror tactics against innocent people.
"Isis is very quick to claim responsibility for its own propaganda, especially when the suspect cannot say the contrary. With the high amount of casualties and wounded persons, if this was an Isis directed attack the group would have done, or be ready to publish, a pre-recorded video of the suspect."
The Las Vegas attack is believed to be the deadliest mass shooting in modern US history, surpassing the death toll of the mass shooting at a gay nightclub in Orlando, Florida, last June. Forty-nine people were killed and dozens injured when 29-year-old security guard Omar Mateen opened fire in the club.
US President Donald Trump offer his condolences to the families of the victims of the latest shooting via a statement on Twitter. "My warmest condolences and sympathies to the victims and families of the terrible Las Vegas shooting. God bless you!" the president said.