Hours of bodycam footage of the immediate aftermath of the Pulse nightclub shooting in Orlando, Florida have been released nearly one year after the deadly event.
Orlando Police released several videos of that night, including one in which an officer warns gunman Omar Mateen that he will die.
The videos made up 15 hours of body camera footage released on 1 June to the Orlando Sentinel after a public records request.
Mateen walked into the gay nightclub on 12 June 2016 and began shooting, killing 49 people and injuring more than 60 others. In a phone call to a 911 dispatcher, Mateen said: "I want to let you know I'm in Orlando and I did the shooting," before pledging loyalty to the Islamic State, the Huffington Post reported.
The newly released footage shows officers arriving at the club and confronting Mateen. "Let me see your hands!" an officer shouts to Mateen as gunshots are heard in the background. "Let me see your hands now or you will die!"
In another video, an officer notes they are dealing with an active shooter. "We've got him contained in the bathroom. We've got several long guns trained on the bathroom right now."
Police officer Brandon Cornwell can be heard saying a prayer to himself in another video, Newsweek noted. "Lord Jesus, watch over me," he says. Meanwhile, another officer offered an initial assessment of the shooting. "We probably got about 20 gunshot victims," he says. "We're going to need a lot of people."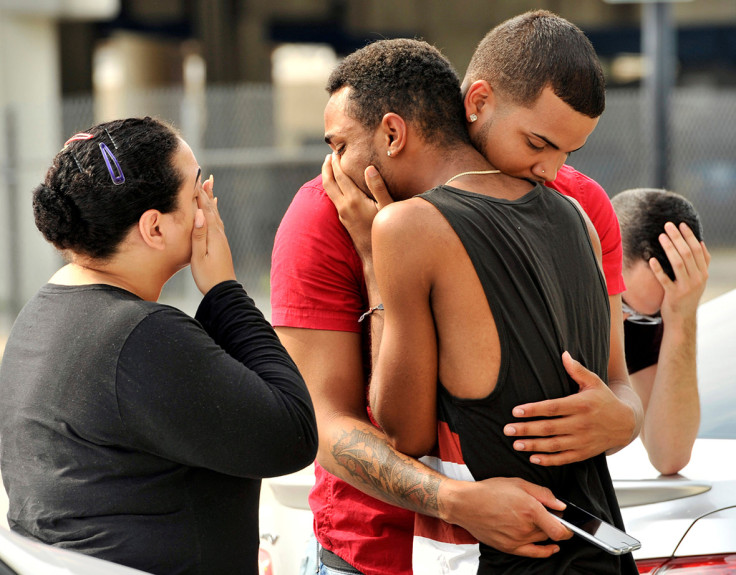 For hours, officers worked to clear out the nightclub as they cornered Mateen. Footage shows cellphones abandoned in pools of blood ringing unanswered.
"During that whole three hours, we were in there saving people from the dance floor, from dressing rooms, from the other bathroom," Orlando police chief, John Mina, said in an interview with ABC News. "We took 22 people out of the front bathroom. Once we were inside that club, there were no more gunshots until the final assault."
Mateen was killed in a shootout with police, but not before he complicated the situation by telling dispatchers he had a bomb powerful enough to take out a city block which turned out not to be true.