Gunmen wearing suicide vests have attacked government and security buildings in the Iraqi city of Kirkuk this morning (21 October) killing at least 16 civilians.
The attack, claimed by Islamic State (Isis/Daesh), targeted the city's police headquarters, security checkpoints and a power plant.
Fighters also broke into the town hall and a hotel, the BBC reported. Kirkuk governor Najmaldin Karim told Rudaw TV fighters had not managed to seize control of any buildings.
It comes as Iraqi government forces and allied militias fought to seize the city of Mosul back from IS.
The chief police of Kirkuk told Al Jazeera that a number of IS fighters attacked the buildings with three suicide bombers among them. The attack was foiled by Iraqi police who managed to kill all three suicide attackers, he said.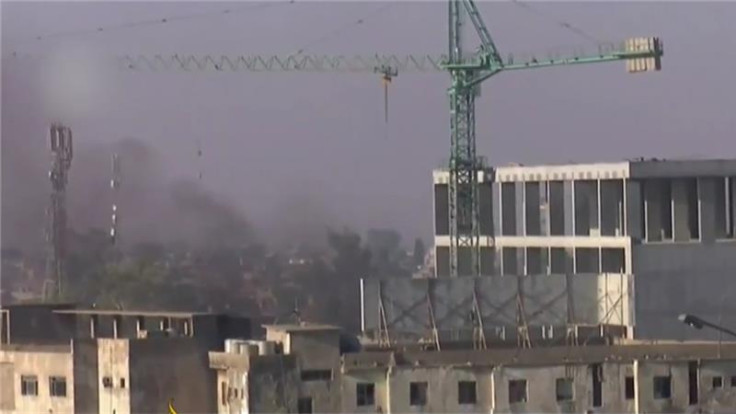 In a separate attack militants infiltrated a power plant near Dibis, about 25 miles (40km) north-west of Kirkuk.
"Three suicide bombers attacked the power plant at around 6am (3am BST), killing 12 Iraqi administrators and engineers and four Iranian technicians," Dibis mayor Abdullah Nureddin al-Salehi told AFP.
The mayor said the attackers clashed with security forces, who managed to kill one of the bombers before he detonated his vest. The other two blew themselves up once they were surrounded, he said.
There were conflicting reports on casualty figures, with Kurdish news organisation Rudaw reporting 10 power station employees were killed in the attack on the power station.
A curfew has been imposed in the city until further notice, Iraqi media reported.
Oil-rich Kirkuk, 180 miles (290km) north of Baghdad and 105 miles (170km) south east of Mosul, is claimed both by the Iraqi government and by the country's Kurds.