Video shows 12-year-old Isis suicide bomber having explosives belt defused by Iraqi forces
The footage shows police carefully cut the explosive belt from the young child's body.
Video captured by Kurdish film crews has shown the moment Iraqi police apprehend an Islamic State (IS) child suicide bomber, appearing to be no older than 12 or 13 years old, and defuse his suicide belt.
The footage shows a group of police officers holding the young boy as another two men carefully cut the explosive belt from his body in the northern Iraqi city of Kirkuk. When the device is removed, the boy can be seen being rushed into a police truck and driven away.
The boy from Mosul, whose name is known to police but is being withheld because of his age, has said he was abducted and then forced to carry out the attack.
"The boy claimed during interrogation that he had been kidnapped by masked men who put the explosives on him and sent him to the area," Kirkuk intelligence official Brigadier Chato Fadhil Humadi said.
He was apprehended on 21 August, just less than an hour after a suicide bomb attack on a Shia mosque in the city, the AP reported. Two people were wounded in the explosion, which was later claimed by IS through its propaganda outlet Amaq. It is believed the child had been sent to carry out a similar attack on a Shia mosque in the city.
The child was displaced from Mosul, the second largest city in Iraq and IS's defacto capital in the country, by recent fighting there. He is believed to have arrived in Kirkuk a week ago.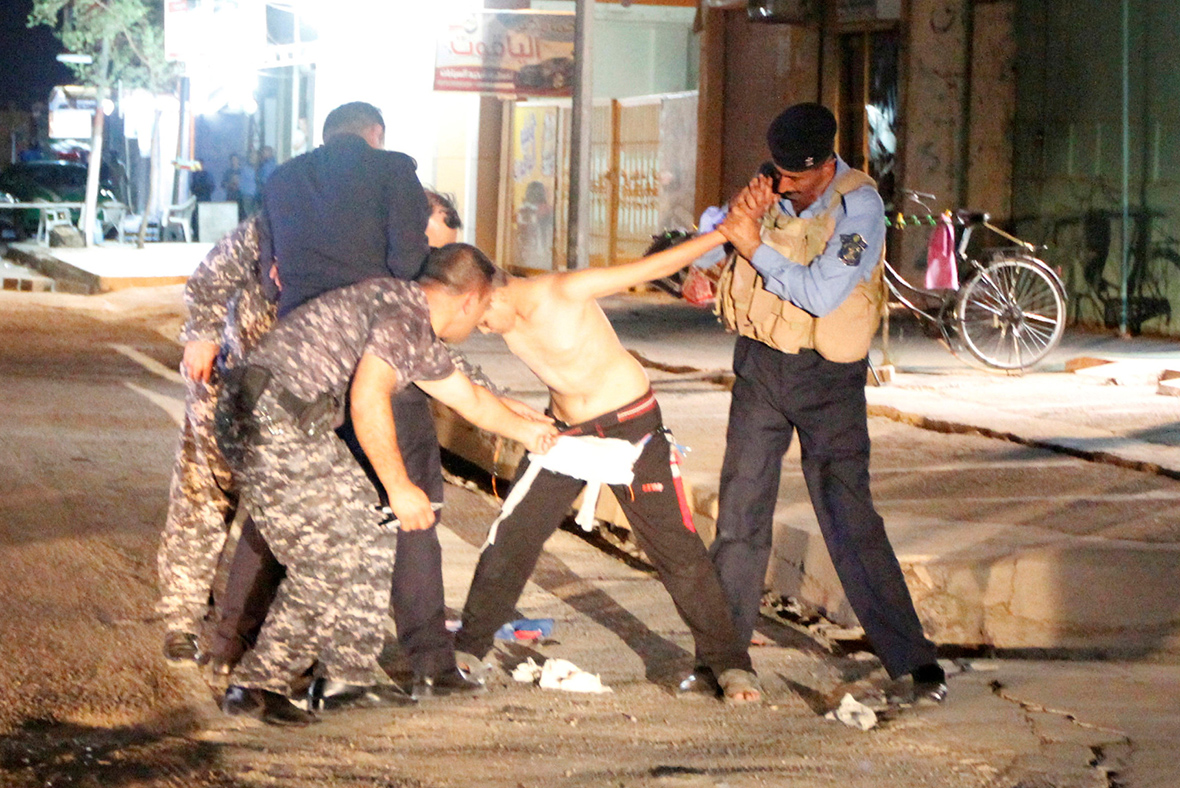 The footage has emerged in the immediate aftermath of a suicide bomb attack, also carried out by a child against Kurds in Turkey's restive south east. Officials have said they believe IS was behind the attack on an outdoor wedding in Gaziantep.
Turkey's president Recep Tayyip Erdogan revealed in a televised address that a child as young as 12 and no older than 14, carried the bomb which caused a massive explosion which killed 51 people and left a further 69 injured.
Kurdish forces have recently made considerable gains against the IS in both Iraq and Syria.