Isis collaborator or courageous journalist? Kosuke Tsuneoka plans to flee Japan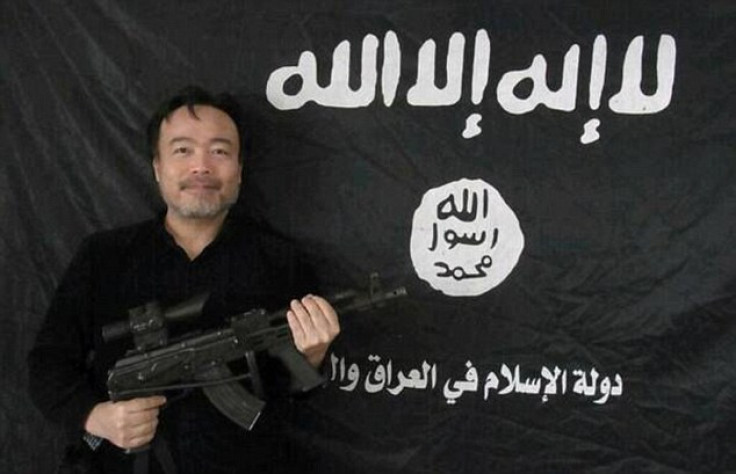 The Japanese journalist who offered to fly to Syria to save two of his compatriots from the Islamic State (Isis) is planning to leave the country to avoid police surveillance, IBTimes UK can reveal.
Kosuke Tsuneoka, who is accused of plotting to wage war privately alongside Isis commanders, is planning to go under the radar by flying out of Japan, purchasing a new phone and setting up new email accounts.
Tsuneoka claimed he was ready to fly out to open negotiations with IS for the release of two Japanese hostages, Kenji Goto and Haruna Yukawa.
However Tsuneoka, a war zone veteran, is suspected of violating the rarely enforced Article 93 of Japan's criminal code, which prohibits "preparing or plotting to wage war privately upon a foreign state", after allegedly helping a student who may have been attempting to join Isis.
"I think the Japanese police is still watching me. The Japanese police knows all of my phone numbers and email accounts. They are listening to this conversation, are listening to my phone calls and they are reading my emails" he told IBTimes UK by phone.
"I need a new phone number and new accounts. In March, I will leave Japan and go to South East Asia. There, I will get another mobile phone, another Google account, so they [the police] can't trace me.
"Then, I will contact my Arabic friends and my Chechen friends. All of my old friends.
"I am not afraid of the Japanese government and the Japanese police. But I will not visit Isis again."
'Isis would contact me by e-mail, Facebook and WhatsApp'
Tsuneoka - who took the Muslim first name Shamil when he converted to Islam in February 2000 – is one of the only journalists who have been allowed to report from inside the caliphate, where he counts some of commanders of the terror group as personal friends.
Since the 1990s, the freelance journalist has been travelling to Muslim countries, with the intention of building contacts with Islamist groups. During his travels he has met groups affiliated with al-Qaeda, the Taliban and Chechen separatists.
"Isis would contact me by email, by Facebook Messenger and What's App messenger. They sometimes used English and, at times, I would use Arabic. But because I don't know Arabic, I would use Google Translate."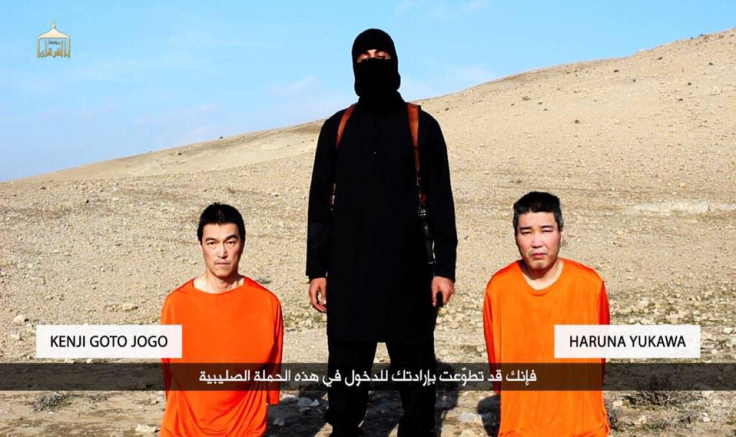 During his time in Syria Tsuneoka befriended Isis commander Omar Ghrabah, with whom he posed for a picture with their index fingers raised - a gesture which has become a symbol of the militants' cause and means "Allah is great".
The journalist faced a backlash over the picture with Grabah, known as 'Sheikh Omar the Syrian', but explained he believed the pictures would "protect" him should he return to Syria.
"Because of this photo, no member of Isis will want to kill me. It's safer," he said, adding that while he considers "Commander Omar" a friend, he does not support the terror group's actions.
His links to the jihadi militants became clear in September 2014 when Isis invited him to be 'witness and interpreter' at the trial of Yukawa, who was subsequently killed alongside fellow hostage Goto.
Tsuneoka had initially said he would do 'everything' in his power to negotiate the two men. However he was forbidden from travelling to Syria after the police raided his homes on 6 October, a day before his planned departure.
The journalist was detained for questioning for 24 hours but was not arrested. During the search, officers confiscated 61 personal items including his passport, airplane tickets, three computers, seven mobile phones and a number of SIM cards.
Police sources declared the raid stemmed from the ongoing police investigation into Tsuneoka's involvement with the student.
"Today, the Japanese police still suspects me to be a criminal, yet they have not arrested me. There is no evidence; they have no evidence," he said.
"I don't know what they found out about my data, because they didn't contact me."
Botched negotiations?
Tsuneoka claims the Japanese government knew as early as mid-November that both Kenji Goto and Yukawa were hostages of the jihadists.
But despite his direct pipeline with the militants, the journalist said his last contact with the Japanese authorities was on 11 November.
"At that time, we had a chance to help save our hostages. But the only one chance to help them was lost. When Isis showed their video messages, we had already lost any chance to help them," he explained.
The journalist said government officials failed to contact him again when Goto and Yukawa appeared in the Isis ransom video in January.
"When ISIS uploaded a video of the hostages, I held a press conference in which I said I was ready to support the Japanese government to help the hostages. But the government never contacted me."
© Copyright IBTimes 2023. All rights reserved.