Isis: Japan 'bows to terrorists' banning photographer from Syria after hostage beheading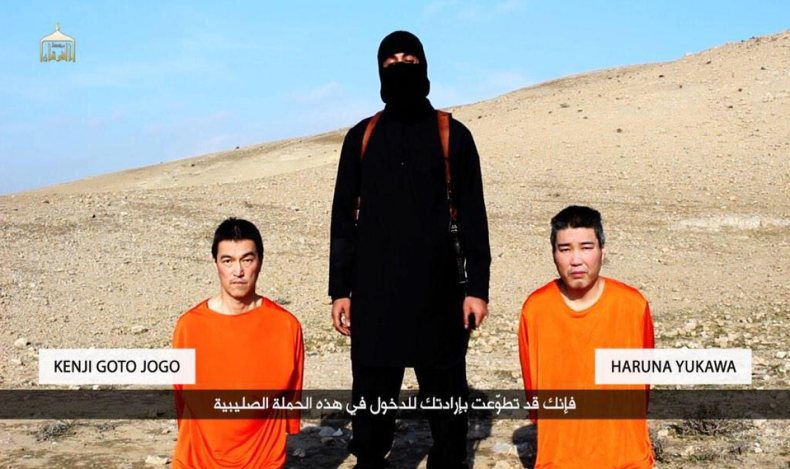 Japanese authorities seized the passport of a freelance photographer planning to visit to Syria "to protect his own life", after two Japanese hostages were murdered by Islamic State (Isis) militants there.
The Foreign Ministry said police unsuccessfully tried to dissuade Yuichi Sugimoto from travelling to the civil war-torn country and were thus forced to take away his passport to prevent him from leaving.
"The man explained his plans to travel to Syria via neighbouring nations. Along with the National Police Agency, we strongly tried to dissuade him from going, but we were unable to change his mind," a Foreign Ministry official told the Asahi Shimbun newspaper.
Sugimoto, a 58-year-old photographer with prior experience in conflict zones, initially planned to enter Syria on 27 February to report on the plight of refugees and other issues.
He said the measure was an unnecessary restriction to his and to press freedom, adding it also sent out the wrong message to jihadists who beheaded war reporter Kenji Goto, 47, and his friend, 45-year-old aspiring military contractor Haruna Yukawa, last month.
"Refraining from covering the region would be equivalent to bowing to the terrorists," Sugimoto told the Asahi Shimbun. "We will not be able to understand the feelings of people living in that region unless we go there ourselves. We are all members of spaceship Earth. We should not remain ignorant."
The murders of Goto and Yukawa have shocked the generally risk averse Japanese society.
The seizing of Sugimoto's passport was said to be the first such step ever to be taken by the government with the intent to protect the life of one of its nationals.