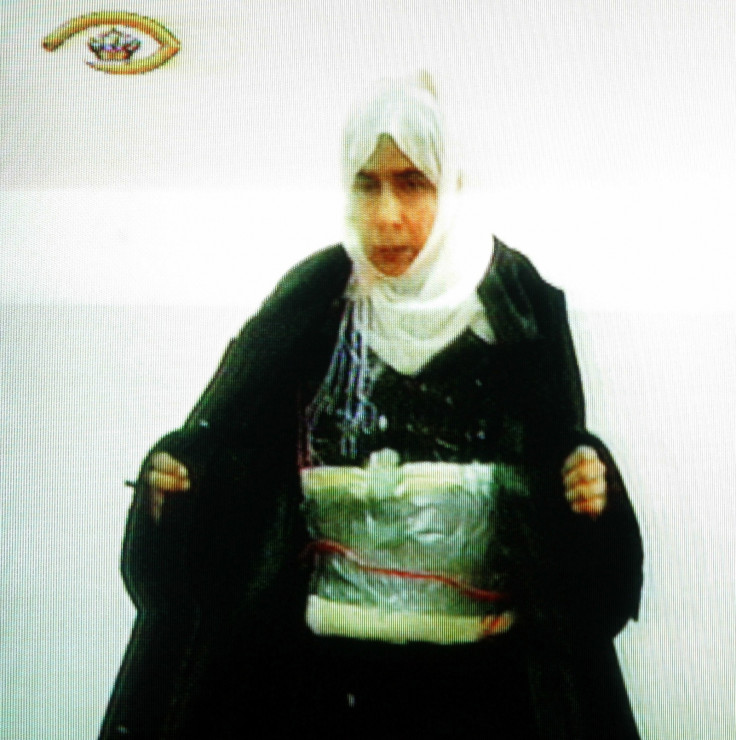 Islamic State (Isis) has changed their hostage demands again, switching from a $200m (£133.4m) ransom to a prisoner swap for the safe release of remaining Japanese hostage Kenji Goto.
The announcement came after audio footage, possibly leaked early by a member of Islamic State's media team, was released.
Goto, a freelance journalist, announced that his cellmate, Haruna Yukawa, had been beheaded after the deadline passed without payment.
Now Islamic State are demanding the release of failed female suicide bomber Sajida al-Rishawi in exchange for the life of the Japanese journalist.
Who is Sajida al-Rishawi?
Sajida al-Rishawi, 44, is currently in prison in Jordan after attempting to detonate an explosives belt as part of the devastating 2005 hotel bombings in the Jordanian city of Amman.
The attacks, which killed 57 people, were later claimed by Al Qaeda in Iraq (AQI), a forerunner of Isis.
The 2005 Amman attacks targeted three luxury hotels — the Grand Hyatt Hotel, the Radisson Hotel and the Days Inn Hotel — as they were often frequented by foreign tourists and visiting officials.
The attacks began when a car bomb exploded at a police checkpoint near the Days Inn Hotel.
Another bomb went off at wedding reception in the Radisson Hotel's banquet room, injuring dozens of people, whilst a suicide bomber targeted the bar at the Grand Hyatt Hotel, killing a number of guides, including two Palestinian officials.
Crucially, al-Rishawi, an Iraqi national, is thought to be the sister of the late Abu Musab al-Zarqawi, revered as being responsible for AQI's early growth as a terror organisation.
Al-Rishawi was married to Ali Hussein al-Shamari, one of the three Iraqi male suicide bombers who blew himself up in the 2005 hotel attacks.
It is believed her explosive belt failed to detonate when she entered the Radisson Hotel with her husband.
Speaking to Jordanian TV in 2005, al-Rishawi said: "My husband executed the attack. I tried to detonate and it failed. I left. People started running and I started running with them."
Her suicide belt, packed with ball bearings and explosives, was later found along with the detonating trigger.
She was sentenced to death by hanging in September 2006, but subsequently appealed against the conviction. Whilst her appeal was rejected in January 2007, she remained in prison in Jordan, awaiting the processing of her sentence.
The Jordanian government have yet to comment on the possibility of a prisoner exchange with Isis.