An Islamic State (Isis) suicide bomber killed 30 people when he blew himself up on a football pitch as trophies were being awarded after an amateur tournament. The explosion, which injured upwards of 65 people, took place in Iskandariyah, a town about 30 miles (50km) south of Baghdad.
Supporters, local officials and players were in good spirits as the event was ending before the blast struck. Photos and videos of the blast, showing bloodstained goalposts and the carnage after the attack, have been circulating on social media.
Daesh (Isis) immediately claimed responsibility for the explosion and the mayor of the village, Ahmed Shaker, was said to be among the dead. The village is part of a mixed Sunni-Shiite area which was once named "the triangle of death" and suffered from consistent sectarian violence in the last decade.
IS has lost ground in Syria, at Palmyra, near Ramadi in southern Iraq, and near Mosul in the north of Iraq. Experts believe that as the self-declared caliphate shrinks in size the jihadists may revert to more desperate tactics and increase suicide attacks on civilians.
A police captain from the village, Al-Asriya, told AFP: "They were just handing the trophy to the winners, the suicide attacker blew himself up in the crowd."
IS released a statement on social media claiming responsibility, complete with a picture of the purported bomber. "Our knight immersed into their crowds, until he detonated his belt, turning them into scattered parts," the statement said, according to the SITE Intelligence Group.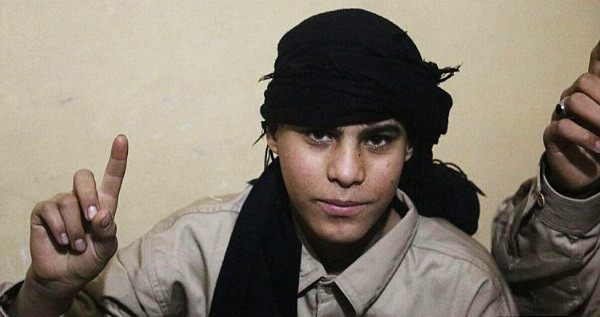 IS named the dead jihadist as Saifullah al-Ansari - who looks no more than 16 years old - as he was pictured holding his finger to the sky in a black robe. IS claimed he had killed more than 60 and wounded more than 100.
Haidar Kadhem, 20, survived the explosion. "I was maybe 50 metres from the spot. The blast was extremely loud," he told AFP. "Most of the crowd were young people, I could see them strewn across the field, some dead, others wounded asking for help. It was just chaos," he said.