Isis: Iraqi cartoonists lampoon Islamic State and celebrate government victories in Fallujah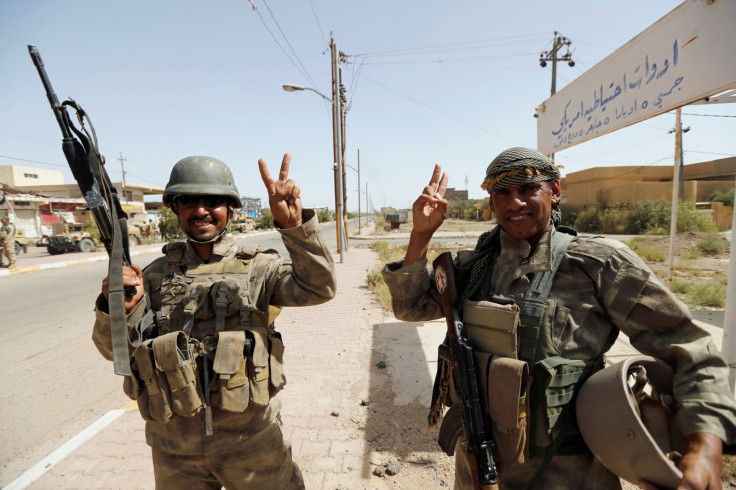 As Iraqi government forces enter the centre of Fallujah, after weeks of fighting against Isis, the country's cartoonists have picked up their pens to celebrate government victories and lampoon Daesh.
The city has been under Isis control for the past two years, since the city fell to Isis and other Sunni insurgents. It is the last major city in western Iraq to be held by the extremist group.
Operation Breaking Terrorism was launched on May 22 2016 to recapture the city from Isis control, following February's government siege, which was reportedly supported by Sunni residents inside the city.
An Iraqi special forces commander told the Associated Press that troops entered the city centre around 6am local time (3amGMT) after intense fighting with Islamic State militants and with air support from the US-led coalition and Iraqi air force.
One group of cartoonists called Daaafish have been targeting Isil and its atrocities over the past six months with their cartoons.
Users tweeted the hashtags الفلوجه_رجعت #الفلوجه_تتحرر#- Fallujah freed and Fallujah returned.
Isis has also lost territory in Syria and Libya in recent weeks following several military setbacks.
Caption: 'The caliphate ruined'.
The conflict in Iraq has forced more than 3.3 million people to flee their homes. Iraq is also hosting up to 300,000 refugees who have fled the civil war in neighbouring Syria. Most are living in camps or informal settlements. 50,000 people were in the city when the offensive started but it is unclear how many remain.
© Copyright IBTimes 2023. All rights reserved.