War on Isis: 2-year-old boy shot dead in mother's arms by sniper as they fled Fallujah
An Islamic State (Isis) sniper shot dead a two-year-old boy in the arms of his mother as they fled the besieged city of Fallujah, say reports. Humanitarian agencies have warned of the dangers of civilians fleeing the city as Daesh (Isis) militants have routinely shot at deserters.
There have been reports of dozens of civilians escaping through raw sewage as well as negotiating the Euphrates on makeshift rafts. The United Nations (UN) estimates 50,000 inhabitants are still in the city that can be used as human shields by the extremists, or forced to fight with them, as fighting continues.
Since the start of the Iraqi army-led offensive in May between 27,600 and 42,000 residents have fled the city that has been IS's longest stronghold in Iraq. On Sunday 12 June 4,000 were said to have escaped after Iraqi government forces retook a key road into the city.
Aid organisation the Norwegian Refugee Council (NRC) which works with refugees and internally displaced Iraqis said the incident happened on Monday 11 June. They say a gunman fired and hit the mother's shoulder and killed her son in her arms.
The council say that it was the mother's fifth attempt to flee the embattled city after her husband left months ago - with jihadists stopping her leaving every time.
"They had to walk for an hour through agricultural water channels, immersed up to their chest, to avoid the fighters," the relative was quoted as saying by the NRC. "The children were getting agitated and uncomfortable in the water, making noises just as they were about to dash out. At that point they must have attracted the attention of the fighters, who opened fire," he added.
The child was killed instantly but his mother was rescued from the water by companions as she fled the city at around 3am in the morning. She was travelling with her two other children at the time of the shooting.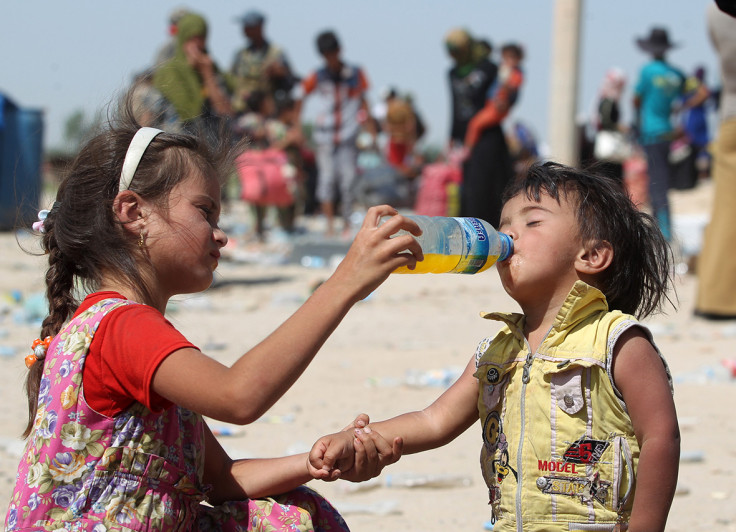 © Copyright IBTimes 2023. All rights reserved.