Isis: Iraqi forces storm Dawr and al-Baghdadi, push for Islamist stronghold Tikrit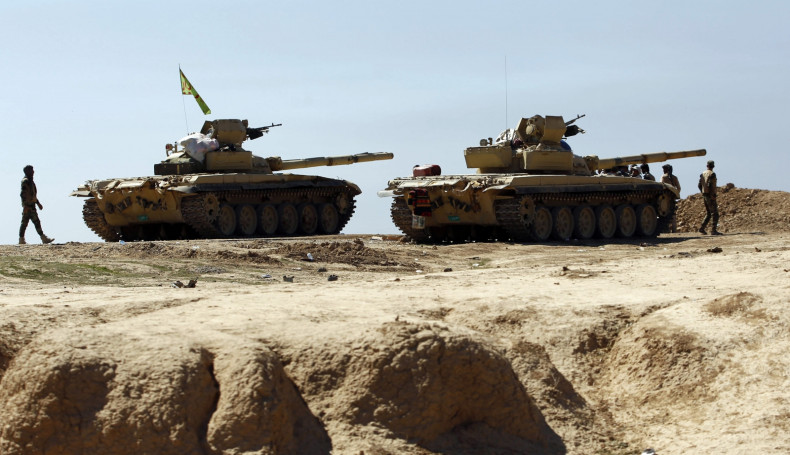 Iraqi government forces have stormed the strategic towns of Dawr and al-Baghdadi and retaken the territories seized by Islamic State (Isis) militants.
The US military said al-Baghdadi was recaptured by the security forces with the assistance of coalition air strikes targeting the extremists' positions.
"Iraqi security forces and tribal fighters from the Anbar region have successfully cleared Al-Baghdadi of ISIL, retaking both the police station and three Euphrates River bridges," a statement from the headquarters of the US-led coalition forces in Iraq said.
The statement added that the coalition forces provided "precise and effective air strikes on enemy positions in and around Al Baghdadi, in support of the Iraqi government's fight against ISIL [another acronym for IS]".
Dawr town lies on one of the key routes leading up to Tikrit, which has become the latest target of the Iraqi forces.
Thousands of Iraqi soldiers and Shiite militia, who have been engaged in the military campaign against the Sunni insurgents, are taking the route via al-Baghdadi to reach Tikrit, the hometown of former dictator Saddam Hussein.
Tikrit is roughly equidistant from Baghdad and Mosul, effectively the capital of IS forces.
"We're very careful in our planning, especially because the [IS] strategy is based on planting explosive devices on the roads, houses, everything," a senior military commander of the Shiite forces who are currently marching towards Tikrit told the BBC.