Battle for Tikrit: Fierce fighting in second day of operation by Iraqi forces to retake city from Isis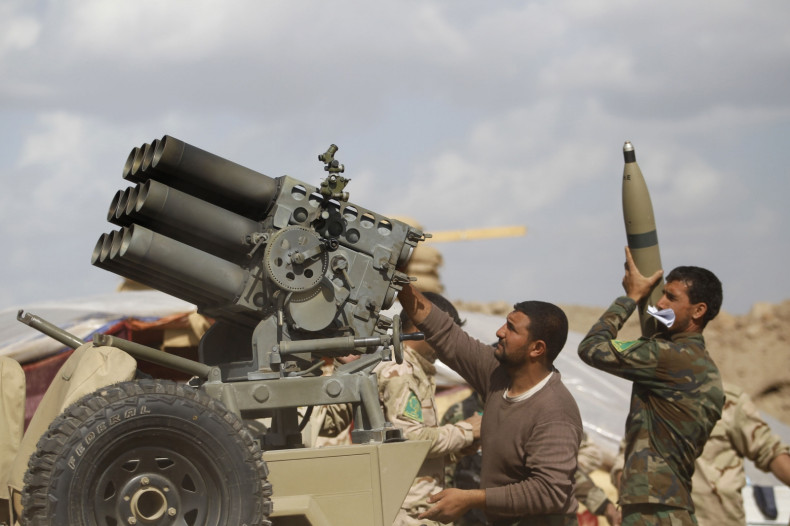 There have been fierce clashes in the southern outskirts of Saddam Hussein's birthplace, Tikrit, as Iraqi forces battle to retake the town from Islamic State militants.
The advance of Iraqi forces into the city have been slowed by roadside bombs, and militants are currently locked in combat with Iraqi forces outside the town of al-Dour, south of the city, two local officials told AP.
They said that troops were shelling Islamic State bases in the city, but that little progress had been made.
Iranian news agency Fars reported that 50 Islamic State militants had been killed in today's fighting.
Al Jazeera, citing state security sources, reports that among them is a senior IS commander, and other senior Isis figures have fled to the Hamreen mountains, which border Iraq and Iran.
It is the second day of the operation to retake the city, which Islamic State has held since last summer.
The operation, involving 30,000 troops and Shia militia, is being backed by Iraqi fighter jets, with fighting reported yesterday on fronts to the north and south of the city.
Iranian General Qasem Soleimani, commander of Iran's elite Al Quds force, is taking a key role in the operation, and is commanding forces on the ground, reports Al Jazeera.
It is the largest Isis stronghold that Iraq forces have attempted to retake from the extremist Sunni organisation, since it seized swaths of Iraq last June.
Recently, the US announced that Iraqi forces would launch an operation to retake Mosul, Iraq's third city, from the group in April.