Isis 'Islam Teahouse' where Kuruc and Ankara bombers hung out before deadly attacks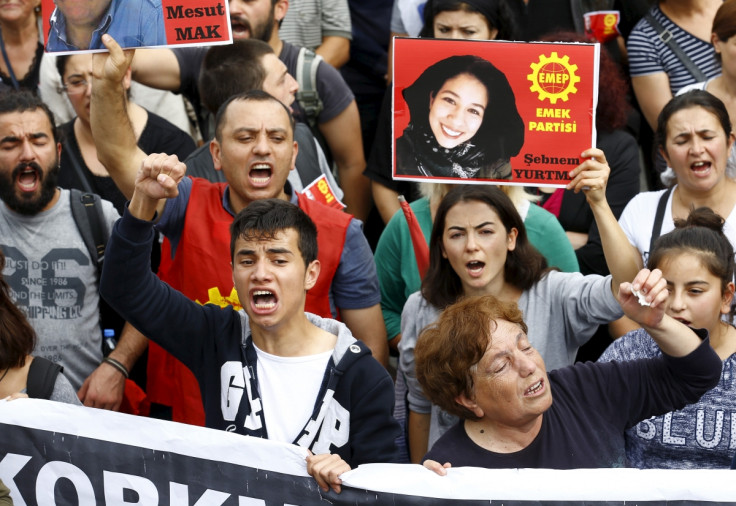 A suicide bomber who killed at least 99 people at a peace rally in Ankara was the owner of a teahouse that was a well-known Islamic State (Isis) meeting hub, according to Turkish media, which had started covering the issue in 2013.
Yunus Emre Alagoz, who is believed to be one of two suicide bombers behind Turkey's deadliest terrorist attack, is the older brother of Seyh Abdurrahman Alagoz, who attacked a cultural centre in the border town of Suruc on 20 July killing 32 young socialists and aid volunteers in a suicide blast.
The two brothers, along with Orhan Gonder, the alleged bomber of a pro-Kurdish HDP party demonstration in Diyarbakir, were recruited by a radical Islamist group called Dokumacilar, with links to IS. They also hung out in a teahouse called Islam Cayevi (Islam Teahouse), owned by Yunus, and located in Adiyaman, which is known as an IS kernel in Turkey.
Ezge Basaran, journalist at Radikal newspaper, told IBTimes UK that it was "frustrating" to discover that the two bombers were among a group that Radikal had been writing about since 2013. "Their parents complained about this - getting together in that teahouse and acting weird - to the police and Adiyaman Police Chief Fikret Salmaner told me that they closed the place down after hearing parents' testimonies," she said.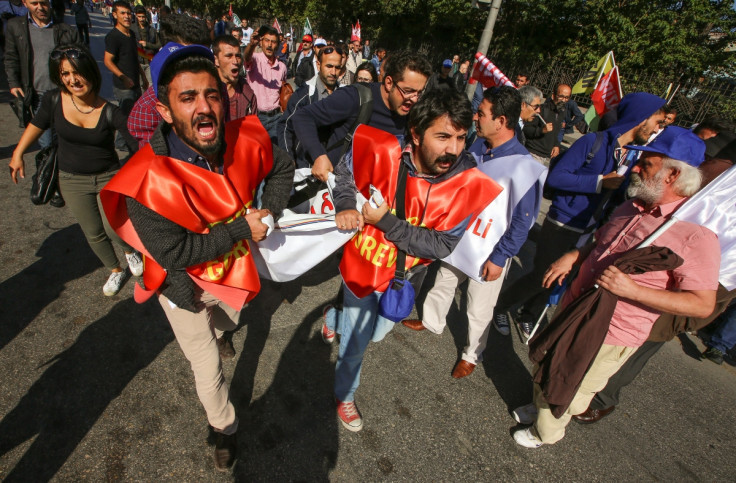 Islam Cayevi
After the closure of the teahouse in 2014, the Alagoz brothers left for Syria, before launching the attacks in Suruc and Ankara. The second Ankara attacker, Omer Deniz Dundar, is also believed to have travelled to Syria in that period. His father was quoted by Radikal newspaper as saying that he went "countless times" to Turkish authorities to try and bring his son back from Syria. "I said to them 'Take him and throw him in prison'. He was released after questioning and went to Syria for another 8 months," he said.
In the aftermath of Suruc bombing, on 23 July Basaran wrote a column titled: "Another bombing attack is closer than we think". In it she warned that the older brother of the Suruc bomber might be preparing an attack. "I am so sad to be right," she said, adding that anyone who does not see the negligence of the government "should be considered blind".
"I think the government should be held accountable in its ineptness and negligence. Because I find it highly unlikely that these bombers whose names and families were written about by the press several times, were not being watched by the government and came to Ankara from Gaziantep without the National Intelligence Agency knowing about it," said Basaran.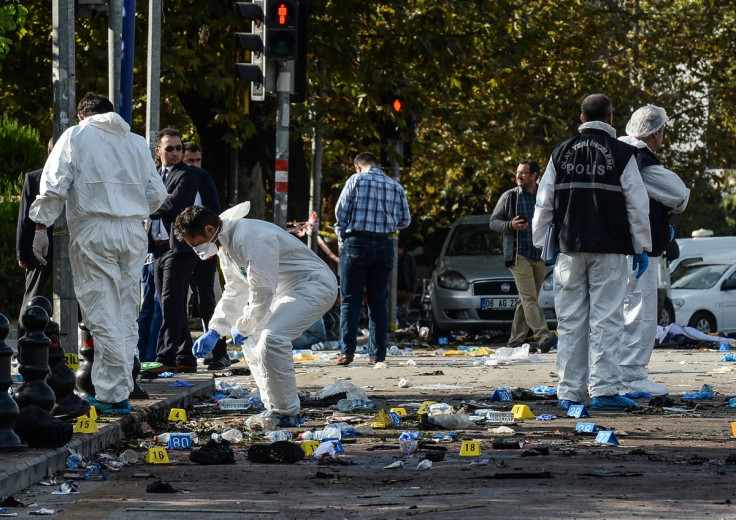 Ankara suicide attack
Yunus Emre Alagoz travelled to Ankara along with the second suspect, Omer Deniz Dundar, in separate vehicles. They were identified by Turkish police by using DNA from the blast. Senior security sources noted from the beginning that the double bombings bore striking similarity to the Suruc attack. In both occasions, TNT explosives packed with metal ball bearings were used.
The perception that the AKP-led government and president Recep Tayyip Erdogan have turned a blind eye on both Suruc and Ankara attacks has caused widespread criticism in the Turkish opposition. The pro-Kurdish HDP, which entered the parliament in historic elections in June, lost several key members in the Ankara massacre. Its leader Selahattin Demirtas said the state was not able to prevent a massacre "right in the middle of Ankara", concentrating instead on a crackdown on the HDP and on Kurdish militants.
The ruling AKP, which lost its 13-year majority in June, did not manage to form a coalition government and Erdogan called snap elections and intensified violence with the Kurds in an attempt to regain unilateral majority by appealing to nationalist sentiment.
In the aftermath of Ankara attack, the HDP, along with four unions, minority groups and leftist associations, pointed the finger at Erdogan, who is accused of raising tensions in the country to secure a majority.
Many witnesses and demonstrators said police had failed to provide security to protect the rally and even tear-gassed relatives of the victims as they arrived at the scene, a frequent characterisation of these rallies. Others said security forces were completely absent from the demonstration and only intervened after the attacks to fuel panic among the attendees.
© Copyright IBTimes 2023. All rights reserved.