Isis: Italian TV channel RaiNews24 to stop broadcasting Islamic State videos to halt propaganda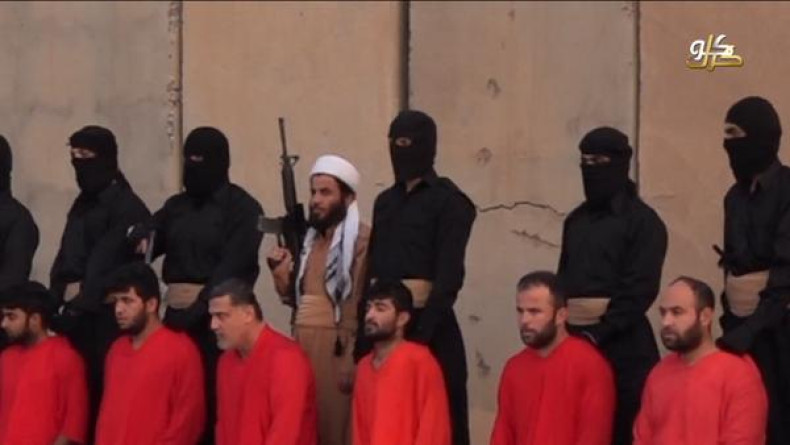 An Italian television channel has announced it will stop broadcasting videos from the Islamic State (Isis) in a bid to stop participating in the propaganda of the jihadist group.
Broadcaster RaiNews24 announced it would not broadcast any video showing the killings made by the Islamist militants.
The Italian media company, which includes the website and a 24-hour state television channel, believes "if [Isis] is relying on propaganda, directly or indirectly, to recruit new jihadists and insinuating fear in the Western world it hates, then we must do everything to hinder this," the broadcaster told Il Tempo.
The director of RaiNews24, Monica Maggioni, said: "We took this decision after months of discussion, particularly with the editorial team.
"Now [IS] has turned into a kind of Hollywood terror... their videos are well-studied, each message is well-considered. Especially because we have no idea how far they will go: [...] should we wait to see children in cages to stop [broadcasting their videos]?", Maggioni explained referring to one of IS's latest propaganda video, which showed 21 imprisoned Kurdish Peshmerga fighters being paraded in the streets of Kirkuk in a cage.
The Kurdish militia fighters in the nine-minute video, Healing The Chest Of Those Who Believe, are said to have been beheaded by the Islamists after video was shot, but this is yet to be confirmed.
The news channel will continue to inform the public about IS but Maggioni said it would be indirectly - through screen captures and analyses, not video.
She added: "And then we will continue to tell you what they say, what are their messages. But we will do it by journalists, putting us in the middle between them, their propaganda, and you."
The latest video, released on 23 February shortly after the caged parade one, shows children being trained to become "IS cubs" in a camp based in one of its strongholds.
Some of the children shown in the nine-minute propaganda video are thought to be as young as five.
The PR video, which cannot be independently verified, is believed to have been recorded at terror training camp Al Farouq Institute for Cubs, in the IS-held city of Raqqa in Syria.