A Jewish history teacher in the southern French city of Marseilles, has been attacked by three men claiming to be acting on behalf of Isis - also known as Islamic State (IS). The teacher, said to be an observant Jew with a beard and skullcap and easily identifiable, was taken to hospital in the city, but his life is not thought to be in danger.
Marseilles prosecutor Brice Robin told Reuters news agency that the teacher was approached in the street by three men on two scooters, one of whom reportedly wore an IS t-shirt. The men shouted anti-Semitic insults and one showed the teacher a picture of Mohamed Merah, the Muslim extremist who killed seven people including three young children in southern France in 2012, before being shot dead by armed police.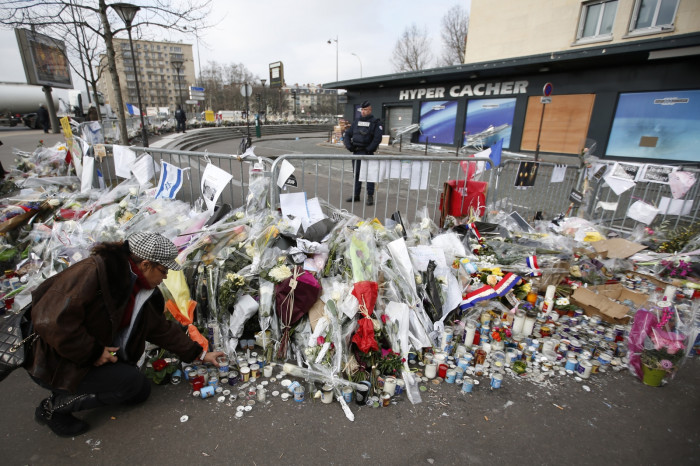 "The three people insulted, threatened and then stabbed their victim in the arm and leg. They were interrupted by the arrival of a car and fled," said Robin. Local authorities are searching for the three men. The teacher was able to file a complaint as he was taken to hospital and his life is not in danger, Michele Teboul, President of the local branch of the umbrella organisation of French Jews told JTA.
In a similar attack in Marseilles in October, a Rabbi and two worshippers were stabbed outside a Marseilles synagogue by a solitary assailant who shouted anti-Semitic insults. Four people were also shot dead in the siege at a kosher supermarket in Paris linked to the Charlie Hebdo attacks in January.
Today's incident took place just five days after the Isis-linked attacks on Paris which left 129 people dead and 350 wounded. There are reports in the Washington Post that the "mastermind" of that attack, Abdelhamid Abaaoud, may have been one of two people killed in a police raid in the Saint Denis district. A woman thought to be Abaaoud's cousin was killed when her suicide belt exploded. Several other people have been arrested.