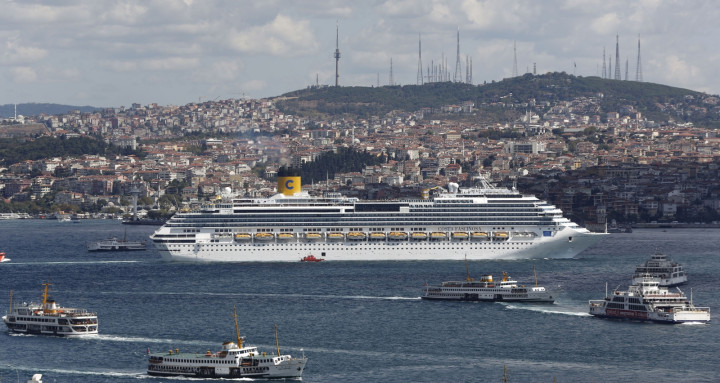 Jihadists who are seeking to join the Islamic State [Isis] in Iraq and Syria are increasingly using cruise ships to bypass heightened security measures and reach nearby "launchpads", according to Interpol officials.
The international policing body has revealed that potential fighters are using the cruise lines to reach countries such as Turkey from where they will then enter Syria.
"Originally, our concern [for] people on cruise ships [were generally those who were dangerous to society] which really focused on the classic sort of rapist, burglar or violent criminal," outgoing chief Ronald Noble told the Associated Press.
"But as we've gathered data, we've realised that there are more and more reports that people are using cruise ships in order to get to launch pads, if you will — sort of closer to the conflict zones — of Syria and Iraq."
Noble, speaking in Monaco, added that countries should be carrying out checks on all passengers at airports and "more and more, cruise lines".
Interpol's director of counter terrorism, Pierre St Hilaire, said that Turkey had deported hundreds of foreign Jihadists from the country and this heightened security had forced militants into alternative travel arrangements in order to join up with the terror groups.
"Because they know the airports are monitored more closely now, there's a use of cruise ships to travel to those areas," he said.
"There is evidence that the individuals, especially in Europe, are travelling mostly to [the Turkish coastal town of] Izmit and other places to engage in this type of activity," he added.
"In order to prevent their travel and identify them, there needs to be greater information-sharing among the region, among national security agencies."
The United Nations estimates that IS and other Middle Eastern jihadist groups have over 15,000 foreign jihadists from more than 80 countries fighting in their ranks.