Isis: US Conducts 14 Air Strikes Against Terror Group as Campaign Continues in Syria and Iraq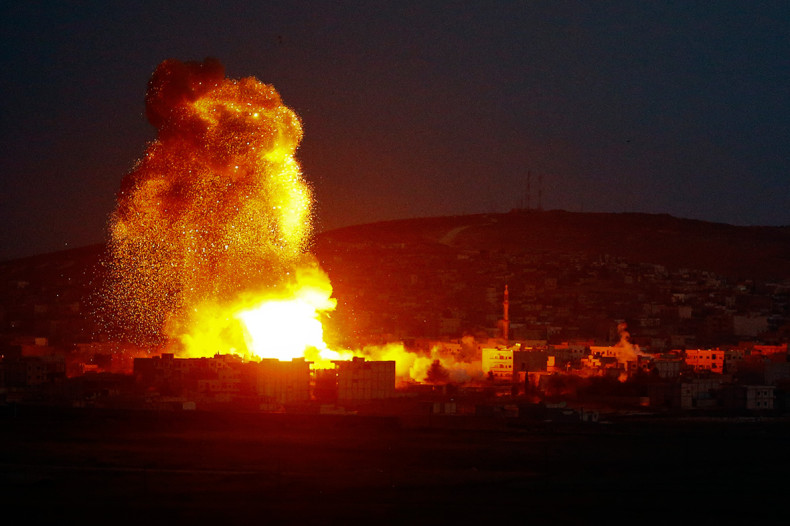 The United States has continued to conduct air strikes against the Islamic State [Isis] in Iraq and Syria, US Central Command said in a statement.
The American air force launched 14 strikes on the terror group between Monday and Wednesday, focusing on IS-controlled territory around the towns of Kobani in Syria and Sinjar in Iraq.
The US conducted three strikes near Kobani where a battle is raging between Kurdish fighters and IS militants and one strike to the north of Sinjar where IS forced thousands of Yazidis to flee into the Sinjar mountains and Iraqi-Kurdistan.
In other locations struck by the US in Iraq, coalition forces targeted Mosul, Bayji, Falluja and Ramadi where IS are battling to expand their self-proclaimed "caliphate".
One of the strikes targeted two IS buildings near Mosul where oil production was carried out in one and the manufacturing of explosives in another.
The US Central Command statement added that the strikes had hit four units of IS fighters, an IS bunker, an anti-aircraft gun and an IS checkpoint.
Elsewhere, the British government announced that British troops are to return to Iraq for the first time in more than two years to help soldiers in Baghdad battle the terror group.
Military trainers are to be sent to the country in just a few weeks to assist with the training of local Iraqi forces.
The move marks an expansion of UK involvement in the campaign to stop the insurgent group, after a "small specialist" team was sent to help instruct Kurdish Peshmerga fighters in the northern city of Erbil last month.
However, Defence Secretary Michael Fallon said that the training mission would not lead to the deployment of combat troops in Iraq.