Isis just got more dangerous than ever, thanks to these tank-killing rockets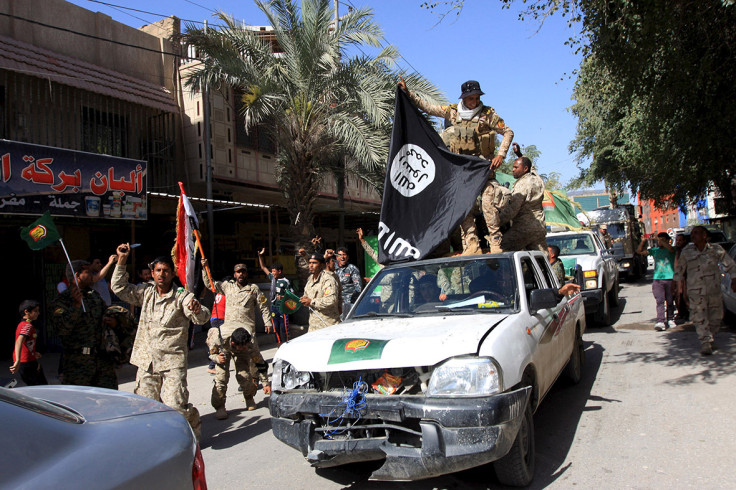 The Islamic State's (Isis's) strength is a voice of persistent propaganda combined with its ability to enact offensive and defensive military tactics that require a sizeable arsenal of advanced weapons. But IS's propaganda material showing battlefield success seldom provides information about the powerful weapons it has acquired or the means by which they were obtained.
Now, however, the Terrorism Research & Analysis Consortium (TRAC) has secured a set of photos that provides evidence that IS has obtained advanced weapons - without black market assistance.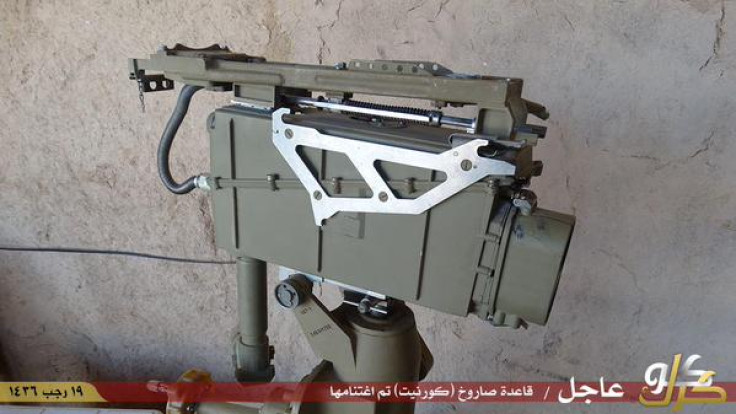 As seen in the photos, taken from IS's Just Paste It submissions, the militants have acquired the AT-5 Spandrel, a sophisticated Nato-designated rocket system that is a previous version of the Russian Kornet ATGM. IS seized the rocket system, which is intended for use against enemy tanks and vehicles, at Alaas Field near Tikrit.
The consequence of IS capturing the AT-5 Spandrel is not only the firepower it delivers, but also the ease of training ground troops in using it.
The Spandrel is the weapon of choice for various defence forces, including Afghanistan, Algeria, Bulgaria, Czech Republic, Hungary, India, Iraq and Poland. Because the industrial index number 9K113 is stamped on the tubes, the seized Spanrel system was probably supplied either by Iran or Russia and confiscated by IS from the Iraqi Army.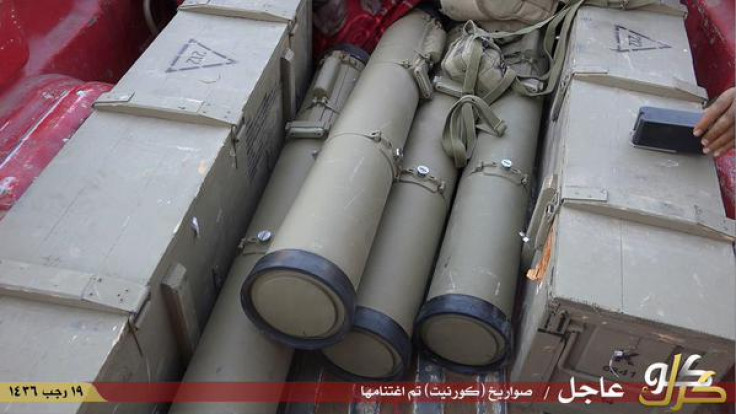 Introduced in 1977, the AT-5 Spandrel is comparable to the American TOW missile - the most widely used anti-tank missile in the world. With a range of 100 to 4,000 meters, this weapon is deadly from both short and long distances. This missile system is wire-guided, controlled by signals transmitted through fine wires uncoiled during the missile's flight that make it difficult to shoot down .
The AT-5's maximum range and speed are twice that of comparable systems, and the AT-5 missile is considerably heavier, giving it much more of an impact. Although the AT-5 is intended for use against ground vehicles, it has other significant applications as well, against heavy armour, bunkers, and fortifications.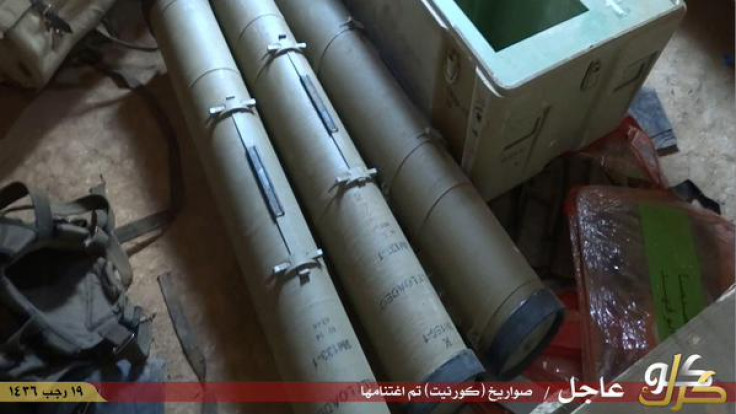 Because IS has captured tactical systems even when losing territory, such as in Tikrit, it has acquired an important arsenal that strengthens its capabilities to attack other targets. Attempts by Western allies to reinforce Iraqi rebel groups with better weapons could lead to unintentional strengthening of IS, as with the Spandrel, as it continues to commandeer stockpiles of advanced weaponry.
Veryan Khan and Jasmine Opperman are senior directors for the Terrorism Research & Analysis Consortium (TRAC), one of the world's largest electronic compendiums for data and analysis of terrorist groups, activities, trends and up to date developments. By subscription, TRAC serves corporations, governments and military, universities, the media, and professionals. For complete information see www.trackingterrorism.org or follow the group on Twitter @TRACterrorism.
© Copyright IBTimes 2023. All rights reserved.