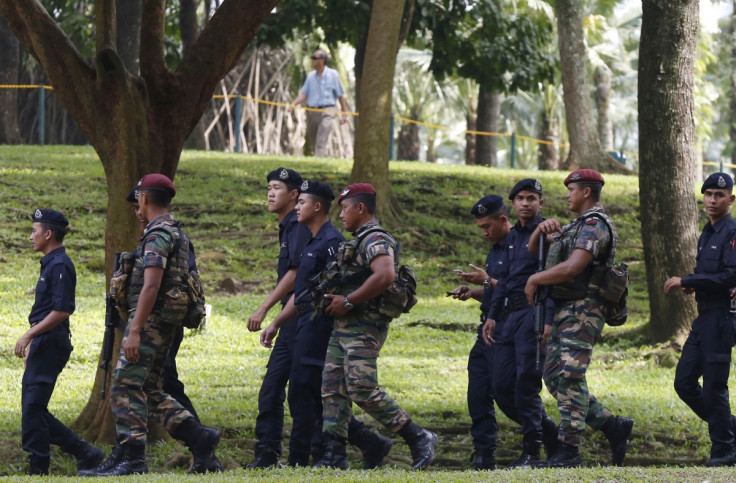 Malaysian police have arrested 15 suspected members of Islamic State (Isis) after claims the group were on the brink of attacking the country. The group included an aircraft mechanic and a police officer, and was caught attempting to acquire bomb-making materials in an anti-terror sweep in the wake of the devastating attacks against Brussels which killed 31 people and injured 270 more.
According to the country's police chief Khalid Abu Bakar, the suspects were aged between 22 and 49 and included four women, as well as a mosque cleric and a student. They were arrested over the course of three days in the capital Kuala Lumpur and in six other states, and are said to have received orders to attack from Isis HQ in Syria.
The four women had been planning to travel to Syria to join up with Daesh, while the group is also alleged to have arranged for two foreign terror suspects to sneak out of Malaysia, and to be fundraising and recruiting for a militant group in the Philippines.
Malaysia – a country with a Muslim majority – has been on high security alert since its neighbouring country Indonesia was attacked on 14 January this year. On 15 January, police arrested a man who they say was hours away from launching a suicide bomb attack on the capital. Over the past two year 177 people with suspected ties to Daesh have been detained in the country.
In January, Malay prime minister Najib Razak warned that the IS threat to the country was "very real".
"This threat is very real and my government takes it very seriously" Najib said at a conference on extremism. "This is a challenge that faces us all around the world. We are far from immune to this danger in Malaysia."
He was talking after a video surfaced in which suspected Isis militants were speaking in Malay for the first time, under the IS logo, suggesting to terror experts that the group had finally established "official" ties in the country.