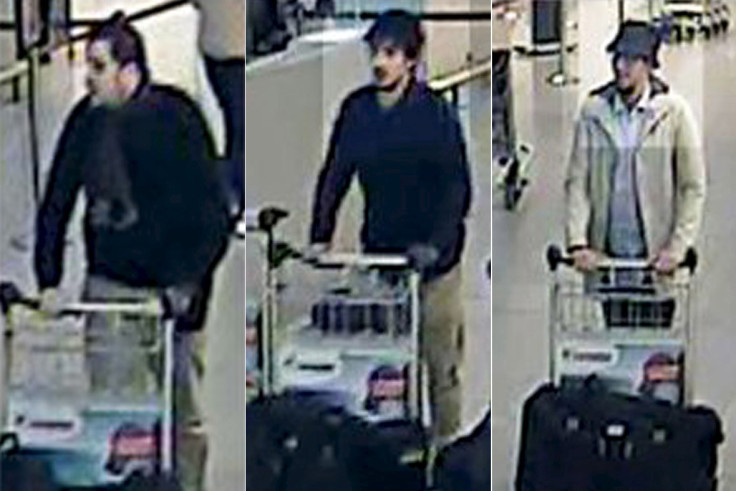 US authorities have discovered the identity of the third Brussels airport bomber who is believed to be on the run, it has been reported. The suspect, Najim Laachraoui, who appears in a CCTV image wearing a white jacket and a black hat, is on the US terror watch list, a Sky News source has confirmed.
The two brothers involved in the deadly suicide bomb attacks in Brussels on Tuesday (22 March), Ibrahim and Khalid Bakraoui, were also on the US terror watch list, according to Reuters.
The deadly attack on the Brussels metro left 16 dead, as Khalid el-Bakraoui, self-detonated as the carriage pulled out of Maalbeek station in the centre of the Belgian capital. His brother Ibrahim and Islamic State (Isis) bomb maker Najim Laachraoui killed at least 15 in an explosion at Zaventem airport.
They were pictured on CCTV with the third suspect in the departure hall. A manhunt is underway to capture the fugitive bomber.
The news comes as Belgium's terror watch status was lowered from the highest to the second highest level.
Despite lowering the terror threat level from the maximum of four to three, the authorities say the situation remains "exceptional" and "grave" and that another attack is "likely and possible".
More follows...