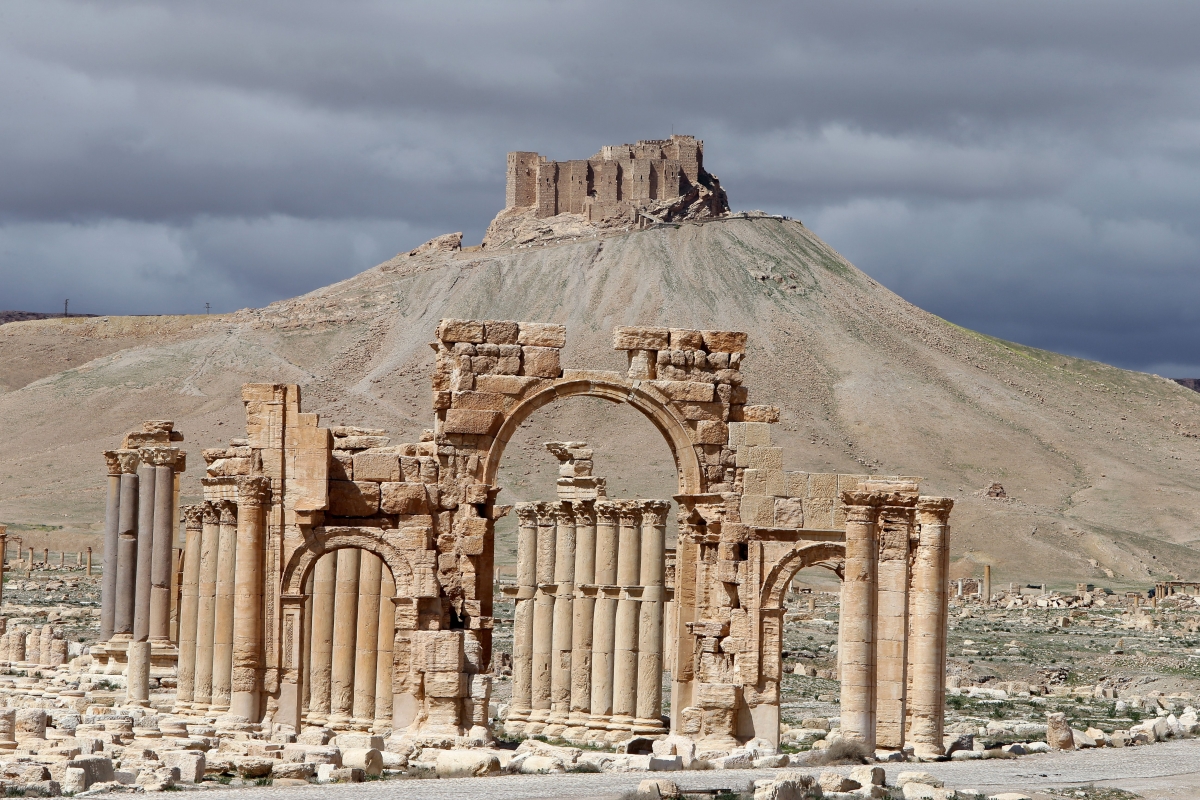 Syrian troops have entered the outskirts of the ancient city of Palmyra which they are poised to retake from jihadist group Isis, Syrian state media reported.
In footage broadcast by Syrian state television, soldiers can be seen entering the south-western part of the city, which a news anchor claims is close to being "cleared of Isis terrorists". Isis seized the Unesco World Heritage site in May, imposing its brutal interpretation of Sharia law, and destroying several ancient buildings it regards as idolatrous.
In summer, the group distributed pictures on social media showing militants blowing up the 2,000 year-old temple of Baalshamin, in an act Irina Bokova, director-general of UNESCO, characterized as "a new war crime and an immense loss for the Syrian people and for humanity." It has also destroyed another 2,000 year-old temple, as well as an arch and funerary towers.
The city was incorporated into the Roman empire in the fifth century, and in the succeeding centuries become a melting pot of Greek, Roman and Persian cultural and architectural influences.
Supported by Russian air strikes, the Syrian army had advanced to within a few hundred yards between a main south-west entrance into the city and 2Km (about 1.25 miles) from a western entrance, the monitoring group the Syrian Observatory for Human Rights said on Thursday.
A Syrian military source told Russia's TASS news agency that government forces had begun their attack on the last Isis-held neighbourhood in the city.
The Observatory said that Syrian forces had also seized a strategically vital hilltop overlooking the city. AFP reports that progress is slow because of landmines planted by Isis.