Isis militants flog man for watching porn in Syria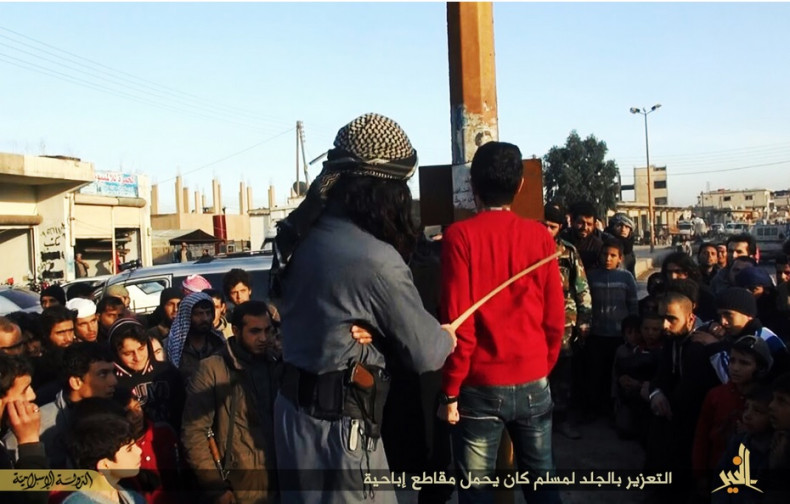 Islamic State (Isis) have released photos of a man being publicly flogged for "watching pornographic videos".
The man, who appears to be in his 20s and is dressed in a bright red jumper, is shown being repeatedly whipped in front of a large crowd.
The punishment took place in the eastern Syrian city of Deir Ezzor, recently renamed by Islamic State al-Kheir (meaning "goodness").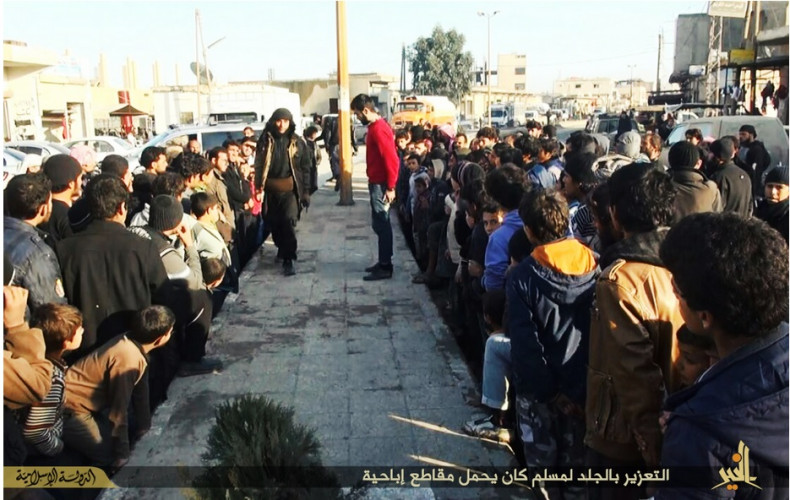 The images show an all-male crowd, including a number of young boys, watching as an IS fighter with long hair and dressed in a grey robe strikes the man's back with a long whip.
The final photographs show the usual staged propaganda images of the victim embracing the IS fighter, who had just inflicted the punishment on him.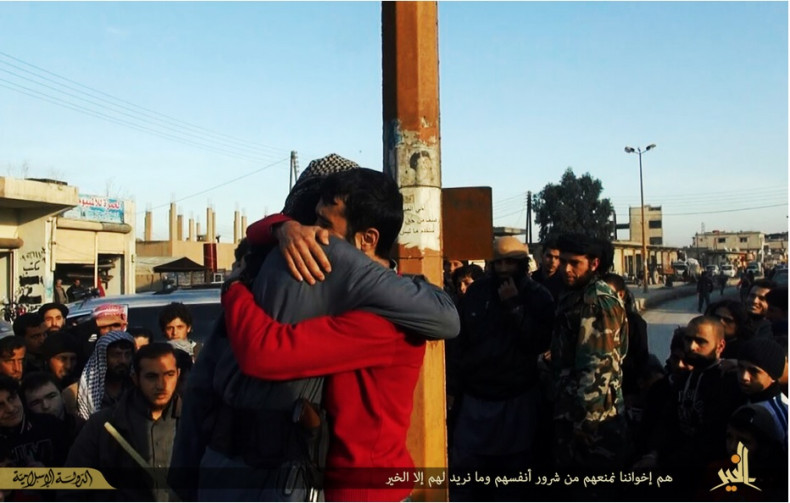 In the same week, three other men have been subjected to public humiliation for "bearing false witness" in Deir Ezzor. Photos show the men in a mock crucifixion position, with their arms stretched outwards, tied back with two sets of plastic cuffs.
Each man appears to be strung up against a telephone pylon, located in three different positions in the city.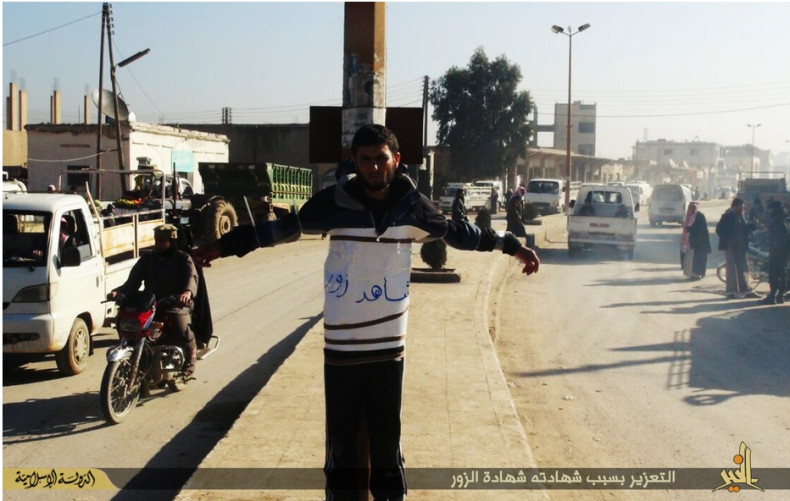 One of the men is tied up on the hard shoulder of one of the city's main roads. Another man is tied up on a shop corner.
Several onlookers appear to have stopped to look at one of the guilty men and read the large note crudely tied around his waist. Handwritten in blue pen, an Arabic message declares that the men "bear false witness".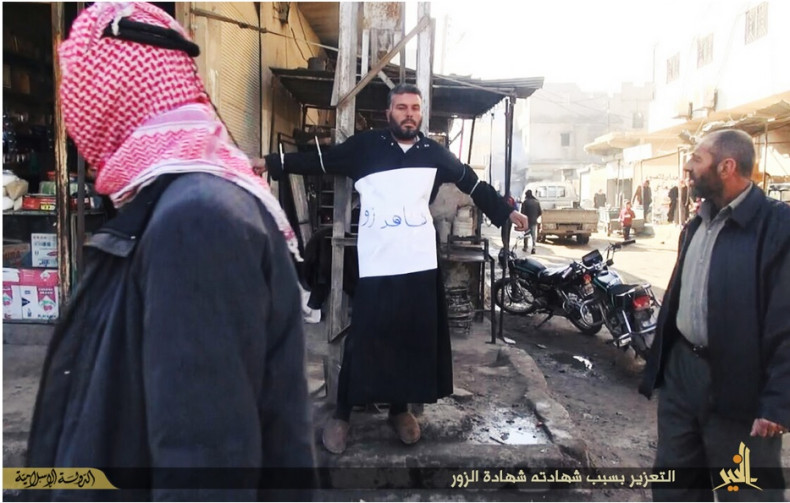 It is not known how long the men were subjected to the humiliating punishment, and their identities have not been revealed.
IS's determination to impose its radical interpretation of Shariah law has left many local civilians living in fear. Stonings, amputations, whippings and public executions have been carried out on a regular basis in IS-held provinces in Iraq and Syria.