Isis militants travel to Europe disguised as Syrian refugees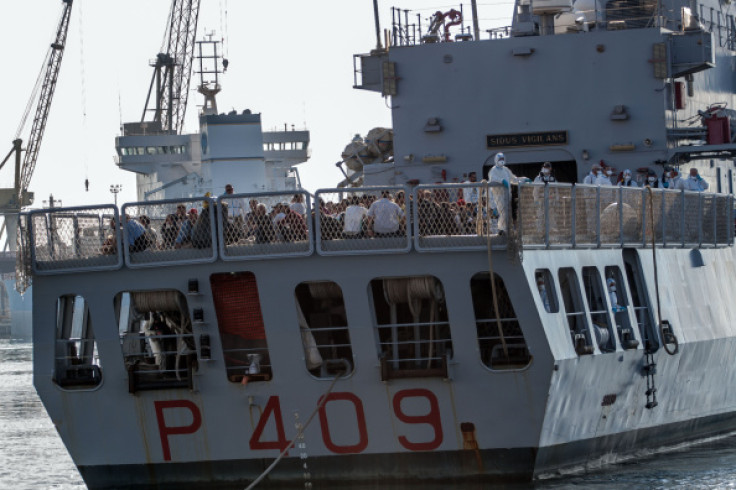 Isis militants are allegedly being smuggled into Europe among groups of refugees, a member of the jihadist group who claimed to be in charge of the operation said.
He said that the fighters were being smuggled in ships from Turkey with thousands of refugees bound for Europe, and were determined to commit terror attacks against the West in retaliation for Western airstrikes on Isis positions in Syria and Iraq.
"If someone attacks me then for sure I will attack them back," said the militant, who spoke to BuzFeedNews on condition of anonymity.
More than 1.5 million Syrians have entered Turkey since the start of the Syrian civil war, where Isis is locked in a brutal battle with the forces of the Syrian government and other rebel groups.
Thousands embark on ships for Italy, and then on to other EU countries to claim asylum.
Two people smugglers confirmed that they helped get fighters into Europe, with one claiming that he had organised for 10 to travel on one ship alone.
"I'm sending some fighters who want to go and visit their families. Others just go to Europe to be ready," one said.
He said that while most fighters were Syrian or from the Middle East, some claimed to be from Europe or even the US.
Nearly 150,000 Syrians have been granted asylum in the EU since the outbreak of the Syrian civil war in March 2011, according to EU figures. The number of illegal immigrants is believed to be far higher, with 110,000 illegal immigrants believed to have entered the EU last year alone, a third of them Syrian.
In the wake of the Paris terror attacks, European security agencies have stepped up their efforts against Isis militants who may attempting to travel to the EU.
Last October, a US intelligence source told German newspaper Bild am Sonntag that communications between Isis commanders had been intercepted in which they discussed sending militants to Europe disguised as refugees - a means of bypassing tighter restrictions that come with travelling by aircraft.
Turkey claims it has taken action to stem the flow of militants across its borders, but that the solution to the problem ultimately lies in ending the Syrian civil war.
© Copyright IBTimes 2023. All rights reserved.