Isis orphan army out for revenge according to new propaganda video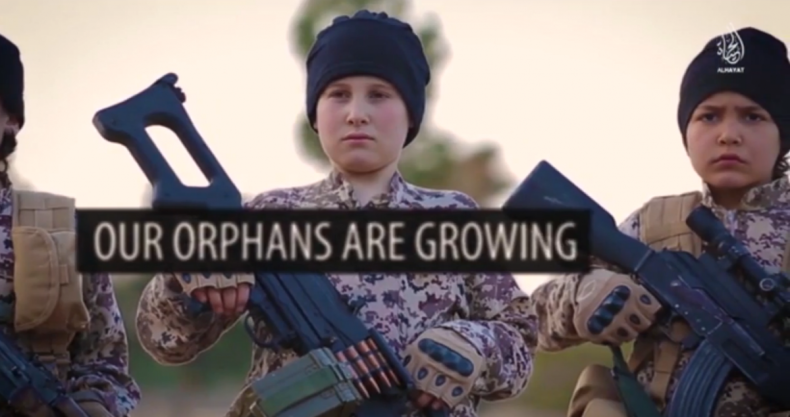 Islamic State (Isis) has released a new propaganda video in which it talks about its new army made up of children who were orphaned when their parents were killed in anti-terrorist attacks in Syria. The footage showcases groups of boys, some as young as 10 years, in camouflage wear, carrying rifles and being trained for battle.
Images of Western leaders like Barack Obama, Vladimir Putin and François Hollande have been added to the video alongside messages like: "Your blood will flow for your heinous crimes. Beware, we have what we need to defend ourselves."
Inserts from the video titled Blood for Blood, promise payback for the "massacre" the West has allegedly inflicted on the people of the caliphate which was done in the name of "so-called precious freedoms".
The footage which was created by Alhayat Center, the jihadist group's media arm, explains that these children who have lost their loved ones are now ready to sacrifice themselves for the cause. Towards the end of the video, the terrorist group warns: "Beware, our orphans are growing. They feed their thirst for revenge in rage."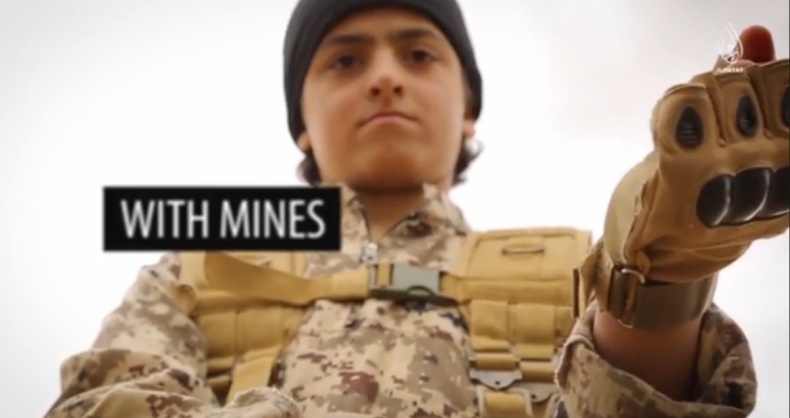 This is not the first time Daesh has publicised its child army. Last year videos showed Ashbal al-Khilafa or "Cubs of the Caliphate" undergoing training, practising and even killing captives.
Earlier this year, in February, a video featuring a four-year-old British boy, Isa Dare, nicknamed "Jihadi Junior", was shown blowing up a car of spies. Similar footage from December 2015 shows a group of young terrorist trainees being made to play a game of hide and seek during which they had to shoot one captive each. In a gruesome ending to the game, the last boy takes out a knife and beheads his captive rather than shoot him.