A UN spokesperson has dismissed allegations that US soldiers had been "winding up" North Korean troops with "disgusting acts". Pyongang officials said that American personnel were making facial gestures, mimicking guards and making "strange noises" at North Korean soldiers, an allegation which has been found to be unsubstantiated by an investigation, it was reported on 30 April.
North Korea also claimed that US soldiers had encouraged South Korean military members to take aim at their troops, which North Korea branded "a dangerous provocation". That came as part of a wider statement, in which it warned US soldiers to end "hooliganism", or else they would meet "a dog's death any time and any place", according to a report by Sky News
The demilitarised Panmunjon village – where the incident allegedly took place, which is the site where the armistice heralding the end of the Korean War in 1953 was signed – is situated on the border of South and North Korea. The new allegations were investigated but have been determined as unfounded, according to Christopher Bush, a spokesperson for the UN command in the region.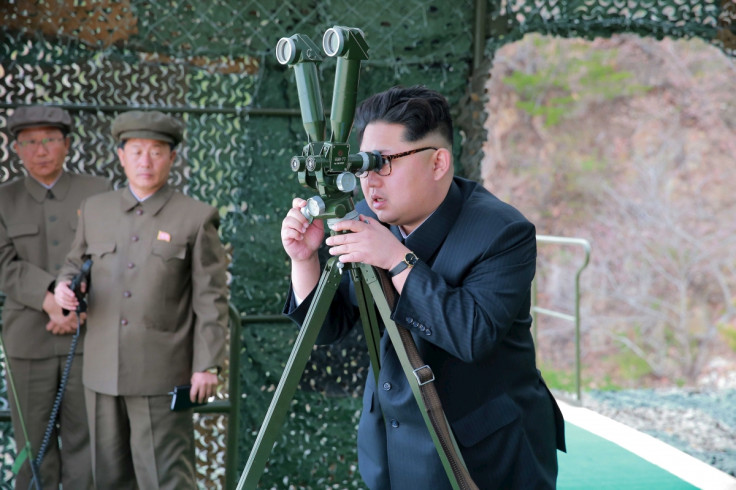 It's not the first time that both North Korea and South Korean and US troops have accused each other of trying to provoke its troops. After North Korea's first nuclear bomb test in 2006, the US accused the country's troops of spitting across the border's demarcation line, while making throat-slashing hand gestures and flashing their middle fingers in provocation.
The latest news follows revelations on Friday, 29 April, that North Korea had sentenced an American citizen to 10 years of hard labour for "unpardonable espionage" and the failed launch of a Musadan missile on Thursday (28 April).
Another missile had previously been fired on 15 April, to mark the birthday of North Korea founder, Kim Il-Sung, but crashed into the sea.
The country's latest failed missile launch – the second in under a month – also came amid heightened tensions in the region which followed a nuclear test and the launch of another long-range rocket by Pyongyang in early 2016.