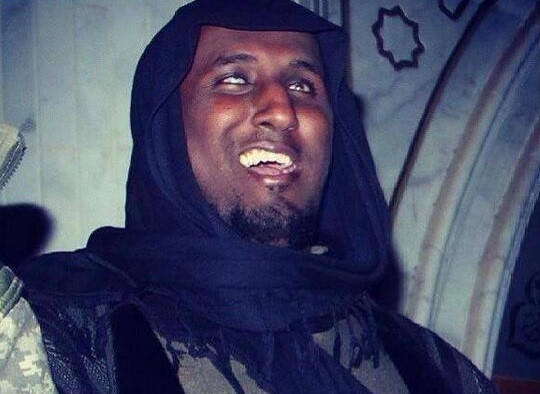 Photos have emerged of what is believed to be a blind Isis militant fighting in Syria who is urging others to come and join the group.
The man, reported to be Dutch international Taymullah al-Somali, has been photographed several times over the past few months posing with fellow Isis fighters.
He is said to have travelled to Syria earlier this year and is reported to be in the Syrian city of Raqqa.
Photos of al-Somali appearing on Twitter include him posing next to an armed vehicle with the caption "Being blind did not stop me. What is your excuse for staying behind?"
While it less than likely al-Somali is taking part in any fighting over in Syria, he has become something of a cult figure in the Netherlands, with new pictures of him being posted on social media.
He is also seen as poster boy for jihadists in the Middle East, who use his disability to focus on the fact that there's nothing that should stop people from joining Isis.
One of those tweeting al-Somali's photographs is Abu Uthmaan al-Britanni, who is believed to be a 24-year-old British man from Portsmouth who has travelled to Syria, reported the Daily Mail.
An Isis-affiliated Twitter account quoted al-Britanni saying: "He is a wonderful friend Mujahid [fighter]. Although his eyes are blind, he is always smiling."
Recently, Isis fighters told the residents of the ancient Christian community of Mosul, northern Iraq, they must pay a tax, convert to Islam, or leave to avoid "death by the sword".
Many have already fled to safer areas such neighbouring Kurdistan.
The United Nations also accused the Islamic militants of war crimes, including child abduction, rape and summary executions.