Isis Propaganda Video 'Blood of Jihad 2' Shows Child Soldiers Training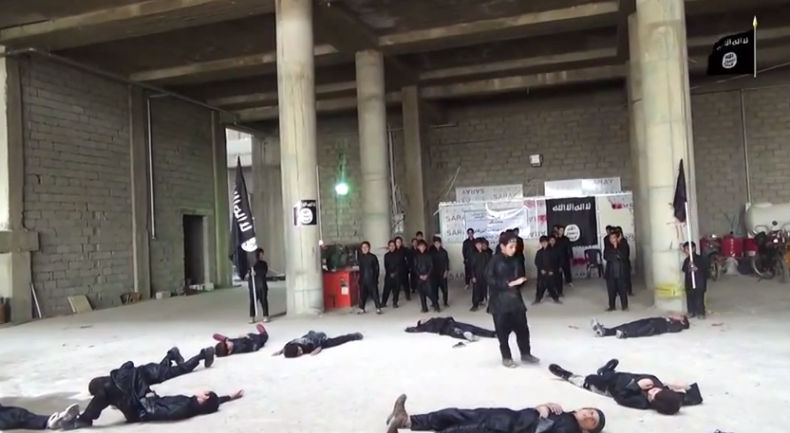 A new video released by terror group Islamic State (Isis) shows how the militants train children to become fighters.
The new footage, entitled Blood Of Jihad 2, shows some boys performing a choreographed routine, which entails fighting against each other, while holding what appear to be AK-47s.
The video also shows the children practising how to disarm people and capture enemies.
Meanwhile, an IS member is also seen kicking a boy's legs and chest while, in the background, another boy holds the terrorist group's black flag.
The video finishes with the young recruits thanking their teachers, shaking their hands and kissing them on their cheek.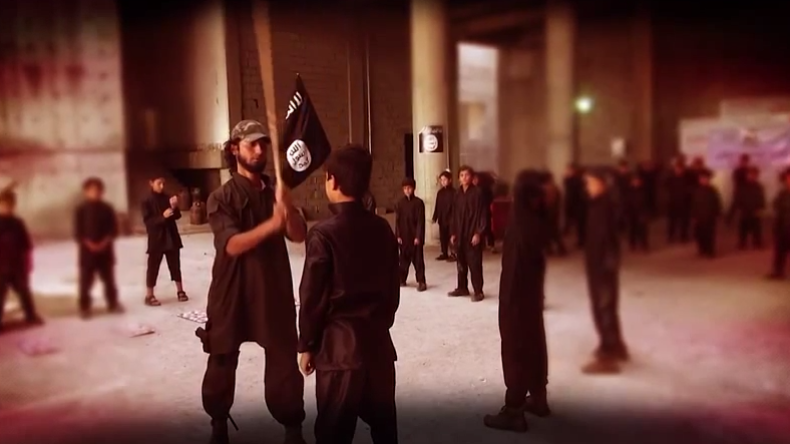 It is believed the training took place in camps situated in Iraq's Ninawa province, which borders Syria.
Blood Of Jihad 2 emerged one month after the original Blood Of Jihad footage was released, showing the training of IS members.
This time, however, the recruits are much younger.
Dr Shelly Whitman, executive director of the Roméo Dallaire Child Soldiers Initiative, said at Halifax's Dalhousie University that the new video "does show the kind of audacity that they [IS members] have and it speaks to... [IS] being clear about this being a multi-generational war.
"I'm sure there are worse elements of their training than what they demonstrated on that video."
IS is renowned for releasing propaganda videos in order to promote their insurgence in Syria and Iraq and recruit new members.
The militants are also very active on social media and, according to a recent study, they post about 90 messages on Twitter every minute.
IS often recruits and trains children tor its insurgence. According to the UN, the terror group "prioritises children as a vehicle for ensuring long-term loyalty, adherence to their ideology and a cadre of devoted fighters that will see violence as a way of life."
In October, IS announced one of its youngest fighters, a 10-year-old boy, was killed along with his father in Syria.
The terror group hailed the boy as IS' youngest martyr.